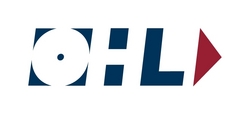 OHL has provided me the opportunity to develop an in-depth understanding of North American supply chain dynamics during the past 14 years
Brentwood, TN (Vocus) December 10, 2008
In another move that advances the international presence of OHL, the logistics company is proud to announce the promotion of Fred Loeffel to executive vice president of global account management.
In his new position, Loeffel will serve as a member of the OHL executive committee and focus on several strategic areas including global integrated supply chain solutions, customer care, and business development. Loeffel will lead the development of supply chain solutions that leverage OHL's global network, which spans six continents.
Loeffel has more than 22 years experience in the industry, and has been with OHL for 14 years. He most recently served as senior vice president, global business development and prior to that as senior vice president, business development for OHL's contract logistics business unit.
"OHL has provided me the opportunity to develop an in-depth understanding of North American supply chain dynamics during the past 14 years," commented Loeffel, "and now I look forward to supporting OHL's global initiatives and acceleration as a leader in supply chain management. Our customers are asking for integrated global supply chain solutions, so we will support the request by implementing solutions using our information technology, freight forwarding, customs brokerage, transportation and value-added warehousing services."
"OHL continues to expand our network and offering to meet our customers' changing needs," stated Scott McWilliams, CEO of OHL. "Fred and his team will be instrumental in retaining our current customers, developing new business relationships and further establishing OHL as a global logistics and supply chain solutions provider."
The creation of this new position signifies the growth OHL is experiencing. Loeffel oversees the OHL global account management team which includes Anthony "AJ" Jordan, vice president of customer care, and Mark Holmes, vice president of global business development. Jordan has been with OHL for three years and has expertise in account management, enhancing customer service and successful relationship building. Jordan served 18 years at FedEx before joining the OHL team. Holmes has been an independent consultant in the supply chain industry and joined OHL earlier this year to assist with designing and implementing global solutions for customers. Previously, Holmes has served as national supply chain practice director for Collaborative Consulting in Burlington, Mass., and was responsible for optimizing business and technology capabilities for international clients.
OHL was founded as a warehousing company in Nashville, TN more than 50 years ago, and has transitioned into a global supply chain services provider through organic growth as well as key acquisitions. As OHL expands, the logistics company will continue to place personnel in strategic roles to help manage the particular concerns of its diverse international markets.
About OHL
Based in Tennessee, OHL is one of the largest 3PLs in the world, providing global supply chain management solutions including transportation, warehousing, customs brokerage, freight forwarding and import and export consulting services. With three divisions - Global Freight Management and Logistics, Contract Logistics and North America Transportation - OHL operates more than 120 value-added distribution centers, offers comprehensive transportation management services, employs over 6,000, and has offices worldwide. OHL has expertise in direct to consumer fulfillment, serves a wide range of business sectors from specialty retail to manufacturing, and specializes in the apparel; electronics; printing; food and beverage and consumer packaged goods industries.
For more information about OHL, please call (877) 401-6400 or visit us online at http://www.ohl.com.
###