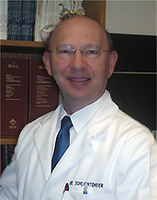 I determine if it is safe to have laser vision correction. I prepare the laser plan and do the laser treatment. And I do all the post-operative examinations. I don't delegate those important details to non-physicians. I think you can get better results that way
Las Vegas, NV (PRWEB) August 8, 2008
Trusted LASIK Surgeons is pleased to welcome Omaha LASIK surgeon Dr. William Schlichtemeier to its LASIK Surgeons Directory. Dr. Schlichtemeier's practice serves the cities of Lincoln and Omaha, including the Fremont and Grand Island communities in Nebraska as well as Council Bluffs in Iowa.
The Trusted LASIK Surgeons website is a consumer resource for the public that endeavors lists only those LASIK and vision correction surgeons who are among the best in the United States, by screening surgeons based on experience, premier patient care, and professional accomplishments. Dr. Schlichtemeier's superior credentials and experience place him among the finest LASIK and refractive surgeons in the United States and he clearly meets the requirements to be listed in the Trusted LASIK Surgeons directory.
Dr. Schlichtemeier has been practicing in the field of refractive surgery for over 25 years and has performed over 25,000 LASIK and laser vision correction procedures. Among the many qualifications that set Dr. Schlichtemeier are his two faculty appointments at the University of Nebraska Medical Center in the Department of Ophthalmology where he serves as a Clinical Associate Professor and at the School of Medicine at Creighton University where he served as a Clinical Instructor in Surgery. Dr. Schlichtemeier has given over 25 lectures at major eye meetings. Dr. Schlichtemeier has treated well over 100 physicians. They know where to go.
Dr. Schlichtemeier performs LASIK and other laser vision and refractive surgery procedures on patients with nearsightedness (myopia), farsightedness (hyperopia), astigmatism (blurred vision), presbyopia, and cataracts. His practice offers a range of refractive treatments that include Use of Wavefront Based ("Custom") LASIK and PRK, lens implants, conductive keratoplasty, limbal relaxing incisions, and cataract lens implants. Dr. Schlichtemeier is often selected by other eye surgeons and physicians to perform their LASIK or other refractive surgery procedure; furthermore, over 300 local doctors in the Omaha area routinely refer patients to him for vision care. Given his experience, patients who have suffered from significant complications with LASIK or another vision correction procedure performed by another surgeon have come to Dr. Schlichtemeier for treatment of their problems.
William Schlichtemeier, M.D., has been honored with the Physician's Recognition Award by the American Medical Association, the Midwest Clinical Society Merit Award, and the Quality of Vision Award. He has also served the local Omaha community at the Nebraska Lions Eye Bank Board.
Certified by the American Board of Ophthalmology, this exceptional surgeon is a member of the American Academy of Ophthalmology, the International Society of Refractive Surgery, and the American Colleges. Locally, Dr. Schlichtemeier is a member of Metropolitan Omaha Medical Society, the Nebraska Academy of Eye Physicians and Surgeons, and the Omaha Ophthalmology Society.
In addition, Dr. Schlichtemeier is a concert pianist. Dr. Schlichtemeier is very steady. He was invited to try out for the United States Olympic Shooting Team final tryouts in 1980, 1984, 1988, 1992, 1996, 2000 and 2004. He has won the National Team Championship ten times between 1993 and 2007.
"I have known Dr. Schlichtemeier since 1981 and I have the utmost respect for him as a highly trained and ethical corneal and refractive surgeon," commented James J. Salz, M.D., Chief Executive Officer of Trusted LASIK Surgeons. "Bill has always been at the forefront in the field of refractive surgery and he is one of only a handful of surgeons to perform the classic Barraquer techniques of keratomileusis and epikeratophakia These complex techniques laid the foundation for modern LASIK surgery which only became possible with the introduction of the excimer laser."
"I determine if it is safe to have laser vision correction. I prepare the laser plan and do the laser treatment. And I do all the post-operative examinations. I don't delegate those important details to non-physicians. I think you can get better results that way," said William Schlichtemeier M.D. "The nurses have accused me of being too particular. There are probably worse things to be accused of."
Visit Omaha LASIK Surgeon profile of Dr. William Schlichtemeier at Trusted LASIK Surgeons.
To learn more about Dr. Schlichtemeier's refractive surgery practice, please visit LASIK Omaha- LaserVision Correction or contact Dr. Schlichtemeier's office directly.
For more on why consumers should consider surgeons listed in the Trusted LASIK Surgeons directory for their vision correction needs, please visit:
Why choose a Surgeon from the Trusted LASIK Surgeon's Directory
The screening process and standards used by Trusted LASIK Surgeons are located at How Are LASIK Surgeons Qualified at Trusted LASIK Surgeons?
To find a highly accomplished LASIK and refractive specialist in your local area who has been qualified and listed in the Trusted LASIK Surgeons directory, please visit Trusted LASIK Surgeons Directory
About Trusted LASIK Surgeons, Inc.
Trusted LASIK Surgeons, Inc. (Trusted LASIK Surgeons) is a premier LASIK and refractive surgery directory service whose primary mission is to assist consumers in finding the best and most qualified LASIK and vision correction surgeons in their local area in the United States. To accomplish this, Trusted LASIK Surgeons uses a unique screening process where each prospective LASIK surgeon must meet the minimum required qualifications set by Trusted LASIK Surgeons. These qualifications are based on experience (not just in LASIK but complete refractive care), research (including FDA approval studies for manufacturers and academic appointments at major universities), publications and lectures (to their peers, not to the public via infomercials) and patient care standards (treating other eye professionals and managing complications from patients first operated on by someone else). All refractive surgeons listed at Trusted LASIK Surgeons have qualified, been accepted, and have subscribed to our services. For more information on why we believe consumers interested in LASIK should consider a surgeon listed in the Trusted LASIK Surgeon's directory, please visit our website at http://www.TrustedLASIKSurgeons.com.
SOURCE: Trusted LASIK Surgeons
Trusted LASIK Surgeons
(800) 483-8028
news@TrustedLASIKSurgeons.com
About LaserVision Correction/Lasik Omaha
LaserVision Correction stresses personal patient care. Dr. Schlichtemeier personally manages each patient from the initial consultation through the surgery and follow up visits. Patients who consult with Dr.. Schlichtemeier can expect a complete evaluation on their vision problems, the available treatments including the safety and the projected results of LASIK or another vision correction procedure, and recommendations of the best option available to them. Patients who elect to have a procedure have the assurance that Dr. Schlichtemeier will personally perform the laser treatment as well as all the post-operative appointments. Dr. Schlichtemeier's commitment to personal care with each patient is rare in today's often impersonal world, particularly in healthcare. More than 300 doctors regularly refer their patients to Dr. Schlichtemeier. At LaserVision Correction, the most advanced excimer laser available is used for LASIK and other laser vision correction procedures. To learn more about Laser Vision Correction please visit our website: http://www.lasikomaha.com/index.html.
LaserVision Correction
13923 Gold Circle
Omaha, NE 68144
Phone: 402-558-2211
email: info@lasikomaha.com
# # #