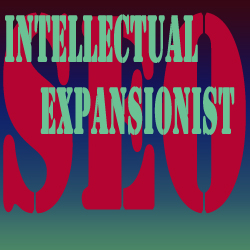 Omaha, NE (PRWEB) March 27, 2013
Author and designer of the Intellectual Expansionist website, Hopeton Hewett, is a very unique SEO professional and content strategist. He does not set boundaries when it comes to art or SEO, rigorously exercising his abilities in photography, graphic design, search engine optimization, videography, special effects and many more. Expecting to increase his value as a content strategist, the Intellectual Expansionist Hopeton Hewett produces unique and high quality content that earns him the status of a professional content strategist. As Hopeton slowly expands the services offered on his website, the Intellectual Expansionist Marketing and SEO site will now offer dynamic web design.
Hopeton is a content strategist who taught himself to be a success at search engine optimization. He writes HTML, CSS, and JavaScripts to design websites that are extremely dynamic and yet easy to navigate. This content strategist also exemplifies extreme expertise applying special effects and graphics to video. Using Apple's Motion Graphics as the paint brush and raw video footage the canvas, Hopeton produces visual art at its finest, pursuing his vision extracted from the depths of his imagination to create video marketing master pieces in very little time, then uploading the finished products to sites including YouTube, Vimeo, and Flicker to be displayed for the world to view and critique.
As a professional SEO and online marketer Hopeton is looking forward to competing for new customers searching online for web designers. For him, each new customer he acquires is an opportunity for the world to view and observe his talents and fantastic capabilities. While in addition earning a chance to deliver another piece of digital art to the world designed by the intellectual expansionistic content strategist Hopeton Hewett.