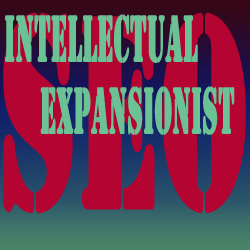 Hopeton now seeks to add another element to offer better service to his clients.
Omaha, Ne (PRWEB) March 28, 2013
Intellectual Expansionist SEO and Marketing is an all-inclusive online marketing/digital advertising agency specializing in SEO, website design and development, digital advertising, online marketing and professional content strategy. Observing the effects of video content and the high impact it has on search rankings, they are now anchoring resources to meet their current demand and better serve clients' online interests.
Hopeton Hewett, owner/operator of Intellectual Expansionist SEO and Online Marketing states "Using video to promote services and products online is extremely necessary and I am very excited about being able to offer this service to our clients. Aside from the services that we already offer, video marketing will have the strongest and fastest impact for our clients' online visibility".
Hopeton also added "Marketing on the internet is changing every day and search engines value video as high quality content. If your customers need powerful and fast search engine optimization results than implementing video in your SEO strategy is essential. Having a video on your website is a great way to keep visitors on your website and adds to your marketing leverage online".
The Intellectual Expansionist SEO and Online Marketing team is very capable of producing the type of video production you need to give your website largest online visibility. We service customers' needs by producing commercial advertisements, product video advertisements, and video animations. The video production specialists at Intellectual Expansionist SEO and Online Marketing offer multiple video production packages with prices starting at just $99. Other video and multimedia products and services include but are not limited to:
Corporate Training Videos
"How-to" Instructional Videos
Text-animated Promotions and Advertisements
Website Design and Development
Graphic Design
Article Marketing
Blog Posting and Management
Search Engine Optimization
Search Engine Marketing
Website Hosting
Image Optimization
Keyword Optimization
Motion Graphic Editing
Hopeton Hewett offers clients a range of services that could definitely improve online visibility. He goes on to explain: "There are certain elements that are imperative to the success of video marketing – the right music, images and pictures, special effects, and the voice that customers hears – these are all essential elements that should promote the brand, products, and company that is being represented. If done correctly the customer will see an increase in page ranking, website traffic, customers and sales".
About Intellectual Expansionist SEO and Online Marketing:
Intellectual Expansionist SEO and Online Marketing is a professional SEO and content strategy firm providing the best search engine results by producing a variety of high-quality content for their clients. This online marketing agency specializes in video marketing, digital design, search engine optimization, and website design. Offering a lot of online services, Intellectual Expansionist SEO and Online Marketing is sure to produce the content that gets your company visible and powerful online results.
Contact:
Hopeton Hewett, Owner/Operator
Intellectual Expansionist SEO and Online Marketing
Telephone: 402-547-7883
Email: hopeton(at)intellectualexpansionist(dot)com
http://www.intellectualexpansionist.com