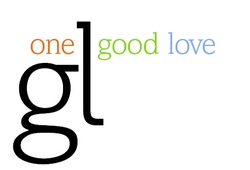 "Our goal is to provide an outstanding and comprehensive resource for the gay and lesbian dating community that enhances the online dating experience."
West Hollywood, CA (PRWEB) July 20, 2010
oneGoodLove.com, a leading relationship-focused dating site for the gay and lesbian community, announces the launch of their groundbreaking online magazine, called oneGoodLove GLAM (Gay Love Advice Magazine). oneGoodLove.com's GLAM offers the gay and lesbian single community insightful, expert gay dating advice, relevant news, analysis of gay-rights issues, relationship coaching, entertainment news, and community involvement opportunities.
oneGoodLove GLAM is the first comprehensive online dating magazine exclusively serving the gay and lesbian dating community. It will offer specific content focused on the various and unique dating and relationship needs of the gay and lesbian dating communities including celebrity guest columns, dating "dos and don'ts", and advice on navigating the ever-growing online dating arena. oneGoodLove GLAM also offers gay and lesbian members seeking long-term relationships with a way to interact with the company and experts in the relationship-field, with features including "Ask The Experts" columns and social media applications through popular sites like Twitter and Facebook.
"GLAM came to life as a result of listening to our members and understanding their need for relationship advice, dating tips, and coaching that is truly focused on their needs," said Nic Marlin, Director of Love at oneGoodLove.com. "Our goal is to provide an outstanding and comprehensive resource for the lesbian and gay dating community that enhances the online dating experience and makes the path towards creating a lasting relationship with the one they love easier to navigate and attain."
Membership to oneGoodLove.com's gay and lesbian dating site is not required to have access oneGoodLove GLAM's content. You can get gay and lesbian dating advice and read their new online magazine for free by going to http://onegoodlove.com/glam.
"The content that exists in the online dating marketplace is primarily created for the heterosexual community and then slightly altered to supposedly "target gay customers," said Marlin. "This type of artificial behavior or often neglected content is everything GLAM is not. GLAM and oneGoodLove.com is created for and by the gay and lesbian community to foster understanding, share advice and simply offer a genuine experience for the multitudes of gays and lesbians seeking long-term love."
About ONEGOODLOVE.COM:
oneGoodLove, Inc., founded in 2007, is the online dating site built for and created by the relationship-minded gay and lesbian community. oneGoodLove.com's proprietary Personality Profile Test was formulated specifically for gay and lesbian singles by a gay PhD. oneGoodLove.com was created with the sole intent to be the best online dating community for relationship-minded gays and lesbians.
For more information go to: http://www.onegoodlove.com
###