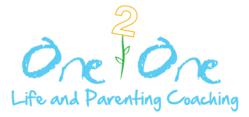 Palm Beach Gardens, FL (PRWEB) July 22, 2011
Many times parents say, "I wish there was a manual or guide to help with my child's problem behaviors" or "I just need some extra help to make sure I am doing the right things for my kids." If this sounds familiar it may be time to invest in a little extra help.
Every parent can be, and often times is, the expert on their child. Each parent has the ability to be a great parent. But, as One2One knows, parenting can be very difficult. Even the best of parents need a little help sometimes. That is where a One2One Parenting Coach comes in. For those who need help with decision-making or setting life goals, One2One offers Life Coaching for just that.
One2One Life and Parenting Coaching Is:
-For parents/caregivers who need help with challenging behaviors their children may have
-A source of support in parenting in a family's comfort zone, their home
-A way to learn new parenting techniques with a person instead of just reading it from a book
-A sounding board for current parenting techniques: There are a lot of right ways to parent a child, we can assist families in determining what works best for their child.
-How to begin strengthening the bond between parent and child
-The beginning of an individual determining goals for their dreams
-An information source for individuals who have goals set but need a road map to get there
-A neutral party to assist in the decision making process
One2One Life and Parenting Coaching, LLC is a new concept for families and individuals of South Florida. All of our coaches have a wealth of knowledge to draw from as they assist in individuals in attaining their personal and/or parenting goals. They all share rich experiences of working with children and families in various settings all around Palm Beach County and the United States.
One2One Life and Parenting Coaching, LLC is offering all new Parenting Coaching and Life Coaching clients a free consultation. During the initial consultation, a parenting or life coach will take the time to walk through any needs and concerns a family or life coaching candidate may have to help determine the right plan for them.
Seeking help before home or individual situations become unmanageable is the best approach to make the maximum impact. More information on receiving help for families and individuals is available at http://www.one2onecoaches.com
###