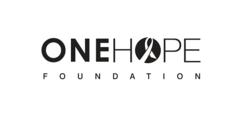 ONEHOPE Foundation has helped to provide over 125,000 meals for hungry children, planted 19,000 trees in American forests, and provided over 1,000 mammograms for women who couldn't otherwise afford them.
Los Angeles, CA (PRWEB) November 28, 2012
ONEHOPE Foundation, the world's first social impact foundation, announced today that over $1 Million has been donated to partner nonprofits. A radically different kind of foundation, the ONEHOPE Foundation creates a quantifiable positive impact on the world allowing individual or corporate donors to create tangible social change in the world. To date, with donations made from the sales of ONEHOPE Wine, the ONEHOPE Foundation has helped to provide over 125,000 meals for hungry children, planted 19,000 trees in American forests, provided over 1,000 mammograms for women who couldn't otherwise afford them, given 448 months of life-saving medication for children with HIV/AIDS, and funded 424 hours of behavioral therapy for children with autism.
The ONEHOPE Foundation stands out from others by focusing on creating measurable social impact and giving 100% of funds directly to the cause of an individual's or business' choice. The foundation provides a dollar-to-impact ratio for every nonprofit in its portfolio so donors can understand what each dollar donated is creating with objective and transparent metrics. In addition, the foundation distributes 100% of funds to its partners, has zero overhead costs or transaction fees, and provides customized impact reports.
"The ONEHOPE Foundation was created in an effort to start managing our donations in a more efficient and transparent way," stated Jake Kloberdanz, CEO of ONEHOPE Wine. "In doing this we saw that the giving was more effective from both a nonprofit and business perspective. To date, the foundation has received over 95% of the donations from their founding corporate partner, ONEHOPE Wine. While ONEHOPE Wine's donations will continue to grow in the coming years, we hope that our contribution will only be a fraction of the greater good that the foundation is able to achieve thanks to the addition of other large corporate and individual partners."
In parallel with the launch and website unveiling, the ONEHOPE Foundation announces a commitment to donate $100,000 to charity: water in 2013, in collaboration with ONEHOPE Wine. The goal is to fund water projects that provide clean drinking water to communities in Ethiopia. Starting today, customers can purchase exclusive reserve label wines that benefit charity: water by visiting ONEHOPE Wine.
"Our open-cause platform is focused on working exclusively with organizations that have a transparent dollar-to-impact ratio," stated Melissa Levick, Executive Director of ONEHOPE Foundation. "We are thrilled to collaborate with charity: water for our launch. charity: water is the perfect example of the type of organization we want to work with and our partnership with this organization is in line with the standards and goals of the foundation."
"charity: water is excited to work with the ONEHOPE team on a fundraising campaign to help bring clean drinking water to communities in the developing world," said charity: water founder and CEO, Scott Harrison. "ONEHOPE has a strong commitment to making a positive impact on the world, and we're thankful for all of their support, from fundraising efforts to their generous wine donation for our annual gala, charity: ball."
With the addition of key executive leadership, the ONEHOPE Foundation will be expanding into new partnerships with individual donors, corporations and nonprofit partners in 2013. To learn more about becoming a partner, please email info(at)onehopefoundation(dot)org.
About ONEHOPE Foundation:
The ONEHOPE Foundation (OHF) is an open-cause platform focused on creating social impact with organizations that have a transparent dollar-to-impact ratio. The ONEHOPE Foundation partners with nonprofits that have been thoroughly vetted and quantitatively evaluated for the efficiency and impact to help donors to achieve their philanthropic goals. It provides a vetted portfolio of notable charities, customized impact reports and opportunities to directly engage with donor and corporate nonprofits of choice. For more information, please visit http://www.onehopefoundation.org and @ONEHOPEfndn
About charity: water:
charity: water is a non-profit organization bringing clean, safe drinking water to people in developing nations. We use 100% of public donations to directly fund sustainable water solutions in areas of greatest need. Right now, 800 million people on the planet don't have access to clean and safe drinking water. That's one in nine of us. Unsafe water and lack of basic sanitation cause 80% of diseases and kill more people every year than all forms of violence, including war. Children are especially vulnerable, as their bodies aren't strong enough to fight diarrhea, dysentery and other illnesses.
About ONEHOPE Inc.:
ONEHOPE Inc. is a social enterprise that integrates causes and impact into every business it touches. ONEHOPE has been able to expand their business and foundation due to their success with their cornerstone product ONEHOPE Wine, of which half of the profits go to a different cause for each varietal of wine sold. Since launching into the wine industry 5 years ago, ONEHOPE has developed additional products, brands and platforms including - Hope at Home™, ONEHOPE Weddings, Craft1933, and their newest addition - ONEHOPE Coffee and Tea. ONEHOPE Inc. is headquartered in Southern California and has formed partnerships with notable nonprofits that support many distinct causes. Some of the causes and organizations include breast cancer prevention and treatment (National Breast Cancer Foundation), pediatric AIDS prevention and treatment (Keep A Child Alive), Autism research and treatment (ACT Today!), US forest preservation and protection (American Forests), and ending childhood hunger (Share Our Strength). ONEHOPE Inc. not only produces its own cause-centric products and services but is also the creator and leading provider of consulting services for companies small to large on Cause-Centric Commerce. For more information, please visit http://www.onehopewine.com and @ONEHOPEWine.