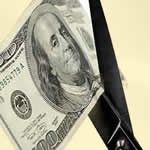 Dallas, TX (PRWEB) February 22, 2013
There are thousands of job seekers surfing the Internet and many are looking for the same jobs. Hiring manager see most of them as nothing more than a statistic, no matter how qualified they may be. The odds that a job seekers resume will be read and considered are very slim. This recently released 7-step system podcast by Career Confidential can change that though and make a resume stand out. Peggy McKee, CEO and Career Coach has developed this 7-step system that can turn every job seeker's resume into a prospective candidate's resume.
When a job seeker's resume is drowning in the Internet on-line application process, this new 7-Step Program is the guide need to Find a Job Fast. With over 13 years experience as a Career Coach, Peggy McKee has developed this 7-step program that helps job seekers get through the online job search with ease and success. How does this work? Simple, it is actually giving job seekers 7 steps to follow that goes through the process of online job application and it's all here on this complimentary podcast that Career Confidential has just recently released.
A job seeker first needs to realize no matter what level of employment or what type of position they are seeking, being a candidate is selling. Job seekers must sell themselves to the prospective employer. McKee emphasizes that and with this 7-step process that is available now on this complimentary podcast, every job seeker can know what they're doing wrong. With the guidance of Peggy McKee from this complimentary podcast, job seekers will learn how to get around all the barriers and right to the person that's buying – the hiring manager.
When job seekers go right to the Hiring Manager, it sets them apart from the thousands of applicants who just email their resumes and wait for a response, usually receiving none in the end. This complimentary podcast explains in 7-steps how the resume should not just list jobs and vague accomplishments. It is a job seeker's tool and must have numbers, percents, power words and preferably in bullet points. Numbers are more convincing than vague statement like "increased sales."
Job applicants need to be more specific according to Peggy McKee of Career Confidential. Phrases like, "increased sales by 35%," "increased revenues by $125,000 the first year" are the powerful terms that hiring managers want to hear. This is the type of sales pitch that will make the Hiring Manager call the applicant to find out how he or she accomplished this. The Hiring Manager will want to hire such an applicant because he or she does not want the competition to hire this person instead.
Another important step in this 7-step process available on a complimentary podcast, according to McKee is to always research the company in Google, LinkedIn, and talk to previous employees when possible; some may be willing to act as a reference. A job seeker needs to intrigue the interviewer or Hiring Manager to the point they do not want to see the applicant leave that room without an offer. This 7-step process will show applicants the weak spots in interviewing and how to give answers that are powerful and job winning during this complimentary podcast.
A final tip from McKee during this complimentary recent released podcast is to always follow up within 24 hours with a thank-you email. In it, summarize the key selling points, and ask what the next step will be. If the interviewer or Hiring Manager did not call when he or she said they would, call back; it is not being overly pushy, rather it shows one cares about this job.
Peggy McKee, an experienced and well known Career Coach encourages job seekers to be aggressive when selling in today's job market. The sea of applicants looking for every job online makes the search a losing game. Only upping the odds in the applicant's favor wins the job. Peggy McKee, CEO at Career Confidential offers a 7-Step Program to Find a Job Fast on this complimentary podcast.
###
Career Confidential is committed to getting the unemployed back to work in 2013. After assisting over 10,000 people get a job, Career Confidential has set a goal to get 10,000 more people their dream jobs in 2013. Career Confidential exploded in 2012 with a 94% growth rate over 2011 in a down economy.
Based in Texas, Career Confidential specializes in the techniques and tools needed for a job search to be successful. This product is a customized and proven system that gives job seekers the power they need to nail the job they want.
With the guidance of CEO Peggy McKee and CTO Carl Chapman, two nationally recognized experts in the field of job search training, Career Confidential was founded in 2009 so that the original product, The 30/60/90 Day Business Plan, could be distributed more widely among job seekers across the world. From that one product, they now offer over 30 products that teach techniques and tricks to help every job seeker to land that perfect job.