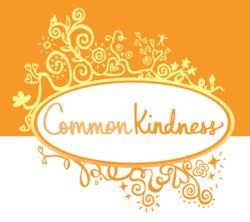 You've got to get your products on consumers' shopping lists, and the best way is by posting coupons online
San Francisco, CA (PRWEB) June 26, 2012
To meet quarterly goals, sales managers often scurry to close lagging sales gaps, improve performance, and stimulate product demand. They need a fast-track to quick sales. What's the smart solution?
"You've got to get your products on consumers' shopping lists, and the best way is by posting coupons online," says Sarah Schloemer, president of the printable grocery coupon site CommonKindness. "You get your products in front of consumers who scour coupon sites looking for deals and are willing to try new items."
The grocery shopping list is the marketing bull's-eye for the consumer packaged goods industry. MSNBC recently reported that about 65% of shoppers make detailed grocery lists before heading to the store. This was on the heels of a MarketingCharts.com report that 35% of Americans use online coupons, and 55% of those surveyed said coupons heavily influence their brand choice.
"It's easy to see the opportunity for increasing sales," says Schloemer. "And, based on the number of messages we get from CommonKindness users thanking us for introducing them to new products, it seems a good chunk of these sales are to new customers."
New Buyer Bonanza
Indeed. A study reported in Business News Daily indicates that 46% of digital coupon redeemers are new buyers of the product, compared to 34% of new buyers generated from traditional print coupons or free standing inserts. This means online coupons attract 35% more new customers than print coupons.
To kick-start sales, CommonKindness makes it simple for brands to directly load, track and manage their coupons in real-time. No contract is required, so the process won't stall out waiting for legal review or signatures. CommonKindness also offers a performance-based fee structure and eliminates any upfront or loading costs from the equation.
"Our pay-per-redemption model revolutionizes couponing by making the coupon a fixed cost in the sale of a product, as opposed to part of a coupon program within a larger marketing budget," says Schloemer. "Basically, our coupons are agents or sales representatives that earn a commission every time they do their job flawlessly and make the sale."
The way CommonKindness works is simple: Shoppers go to CommonKindness.com, quickly register, and designate their favorite nonprofit from the user-friendly directory. They then print out coupons for items they typically use or want to try, and head to the store. For each coupon redeemed, CommonKindness donates 20% of the distribution fee it receives to the shopper's designated nonprofit.
For more information about CommonKindness, go to commonkindness.com or call (415) 887-9537.
About CommonKindness
CommonKindness is the new online coupon site that operates on the principle of kindness and aims to benefit consumers, nonprofit organizations, and brands. CommonKindness is revolutionizing the online coupon industry by eliminating coupon loading and change costs, charging brands only for coupons redeemed, and giving 20% of its revenue to nonprofit organizations.