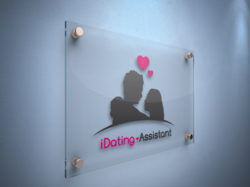 An online dating assistant manages your online dating presence, allowing you to meet new people without headaches or heartaches
Newark, DE (PRWEB) March 21, 2013
For busy professionals, and for the most hardworking and successful ones in particular, the conventional dating scene is far too stressful and time-consuming to manage. To successfully navigate the online dating scene, for example, singles have a lot of hoops to jump through. First, there's the selection of a dating site, followed by the process of creating an interesting dating profile; next they'll have to sort through hundreds, if not thousands, of user profiles in order to find a prospective date, find a clever and intriguing way to contact that date either via email or text chat and say the right thing in order to land a first date – and all of this time and stress comes before the singles ever meet face to face!
Because their success takes so much time and effort to maintain and because online dating is almost another job unto itself, oftentimes hard-working professionals, executives and entrepreneurs leave their love lives unattended. Still, shouldn't the successful be afforded the luxury of love? That's where the web's newest dating aid – iDating Assistant - comes in.
iDating Assistant – New Online Dating Assistant Service For Successful Men and Women
With iDating Assistant however, clients are set up with their very own online dating assistant who will manage the entire online dating process for them, from online dating profile creation to setting up dates. This makes iDating Assistant an ideal choice for busy professionals looking for love.
"An online dating assistant manages your online dating presence, allowing you to meet new people without headaches or heartaches," said Sai Prasad, iDating Assistant Founder. "So, if you are a busy professional who has found the online dating process to be tedious or difficult, then our team of experts is here to help you."
"Our online dating assistants are passionate about dating dynamics and collectively possess 15 years of online dating expertise," said Vinay Reddy, iDating Assistant Co-Founder and CEO. "We have our customers' best interests at heart and their success is of paramount importance to us. We take great pride in delivering an enjoyable experience combined with real value, each and every time. Best of all, we make online dating easy and fun," said Ravi Kiran, iDating Assistant Co-Founder.
About iDating Assistant
iDating Assistant was founded with one goal in mind: to help men and women with busy schedules manage their online dating strategy. This new and completely customizable virtual dating assistant experience offers one-on-one personalized service throughout the entire dating cycle, from dating profile creation all the way to the first date. Plus, iDating Assistant offers personalized packages with a variety of features, including online dating advice for men and online dating advice for women plus flawless customer service and affordable rates and with 100% satisfaction guaranteed.
To learn more about iDating Assistant, visit: http://www.idatingassistant.com.