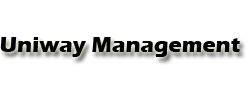 Georgia (PRWEB) May 17, 2013
In a continuing effort to rebrand, Uniway has launched a new informational website explaining how highly sought after Uniway memberships can save consumers money. The newly designed website will be used to describe dramatic savings on Home furnishings and household merchandise and the Uniway philosophy behind delivering savings.
The new site will also be directly related to future Uniway promotions and marketing. The new website is part of Uniway's continuous dedication to provide its members a highly economical experience in shopping for major home purchases and items needed for home improvement projects at factory direct prices. Translation: Huge Savings.
Along with the new website, Uniway is also now participating in innovative social media advances. Members can "like" their Facebook page at http://www.facebook.com/uniwaydesign to stay up to date on new merchandise and member-oriented specials.
About Uniway:
Since its inception, the Uniway system has changed the way consumers shop for home and office furnishings. Uniway eliminates mark-up without sacrificing customer satisfaction. Customers purchase home accessories, large and small appliances, discount furniture, and more directly from manufacturers at prices far below retail and even below wholesalers. All house furnishings, office furnishings, and appliances are of the highest quality with full factory warranties.
Uniway has continuously been in business for 41 years, having started in Atlanta, GA in 1972. Since then, Uniway has spread across the southeast with licensees in Columbia, SC and Macon, GA. The new website is designed with all Uniway licensees in mind. The new corporate website also serves as a portal to all Uniway locations. This will help customers find the location and website that is most convenient for them to utilize their Uniway membership.
If interested in getting more information on Uniway and how a Uniway membership can dramatically help to save money on home furnishings please check out the new website at http://www.uniway.com. Put Uniway to the test.