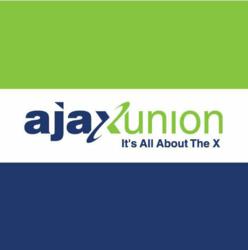 SEO trends and effective strategies are changing constantly, and we want to keep our methods as transparent as possible.
New York, NY (PRWEB) March 27, 2013
Ajax Union, a search engine marketing company available online at http://www.AjaxUnion.com, is currently promoting its upcoming webinar, "Top 3 SEO Strategies for 2013." The complementary webinar will be held April 10 from 12 PM-1 PM EDT, and is open to entrepreneurs and other professionals interested in increasing their business' reach online.
Since 2008, New York-based Ajax Union has helped scores of businesses increase audience and revenue through a range of search engine optimization (SEO) strategies from social media updates to Pay-Per-Click (PPC) advertising. The holistic marketing company offers a la carte services and combination plans to fit each client's individual needs and budget and encourages clients to utilize a combination of strategies for best results. Through their plans, keyword research software, and services, Ajax Union has achieved above the fold Google rankings, increased conversions, and a broader customer base for a range of clients from apparel retailers to business supply wholesalers.
"It's important to give professionals and companies an insight into what we do at Ajax Union. We believe in SEO practices that make use of multiple channels online, and we've seen the results to prove that our techniques work—but we also need to set ourselves apart by offering education to those who haven't watched our clients' rankings and conversion rates improve. SEO trends and effective strategies are changing constantly, and we want to keep our methods as transparent as possible. Free webinars and eBooks are a great way to keep current and potential clients in the loop," said David Gscheidle, Agency Manager at Ajax Union.
The seminar will cover some of the latest strategies in online marketing, including best practices for SEO, social media, and PPC. It will be presented by Sarah Mogin, Ajax Union's Vice President and Gscheidle. Attendees will learn about setting goals for their internet marketing campaigns, the latest Google Penguin updates, prospecting clients through social media, optimizing Google Adwords accounts, and more. The webinar is also sponsored by Small Business Expo, a B2B tradeshow producer; Emerge212 Boutique Office Space, a New York company specializing in providing Midtown office space; and Webinars on Fire, which will be hosting the webinar.
In addition to their onsite SEO, PPC advertising, social media optimization, blogging, PR and reputation management, and video and email marketing services, Ajax Union regularly holds seminars and business networking events throughout the New York area. The company's webinars are conducted by its team of online marketing professionals, with topics so far including eCommerce strategies, PPC 101, social media trends and practices, and Google Adwords basics. Committed to educating business owners about the benefits of professional SEO strategies, the company offers pre-recorded webinars and free eBooks through its website.
Businesses interested in increasing their scope and revenue online can learn more about Ajax Union's webinars, eBooks, and search engine optimization services by visiting the company's website, Twitter, or Facebook, or by calling 1-800-594-0444.