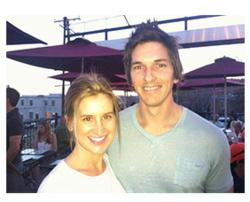 Facebook social mobile media is changing the game!
Denver, Colorado (PRWEB) May 14, 2013
Online network marketing company - Internet Marketing Wealth Alliance - welcomed Facebook's March 31, 2013 announcement of a staggering 751 million monthly active users having used a Facebook mobile app. Proof that more and more people are turning to smart phones as a primary source for news and entertainment. 
"This is important for the internet marketing and online network marketing community because it reiterates the importance of optimizing your content for mobile devices. As a marketer, you must be intimately familiar with your media vehicle and make the appropriate adaptations, no matter how slight, to break through the online clutter and ensure that your message is heard." – Andrea Laine White, online network marketing leader
And it appears that White is on to something because the Facebook desktop experience and the mobile app are two very different user experiences. While the desktop version gives users a more complete picture, the Facebook mobile app only shows users their News Feed and a streamlined version of their profile page.
The sheer difference in screen size between the two is reason enough to treat content differently. Users are quickly scrolling through their News Feed on their mobile device. If a post does not catch their attention quickly through visual cues, it's likely that the post will never be seen.
"The best ways to stand out through an organic mobile post on Facebook is through the use of colorful imagery, simple and straight-forward language, and unique content. The other place marketers fall down is in the pay-off. When a user clicks through to your landing page, website or blog post, they will be sorely disappointed and quick to leave a page that doesn't match the content, quality and user experience they anticipate and expect." – Andrea Laine White, team leader of one of the highest paying affiliate programs online
Online network marketers across the globe took notice In 2012, when Facebook changed the way paid mobile advertising appears in a user's News Feed. There are two types of ads that show up in a user's mobile News Feed; promoted posts and sponsored stories.
This differs from the desktop version which includes advertising in the right side bar. Originally, promoted posts and sponsored stories only appeared in a user's News Feed a maximum of once per day. That was increased in 2012 to up to seven times per day. Now a much larger targeted audience is being served these mobile ads.
Those not already generating a passive revenue stream from home via an internet marketing or online network marketing company, but are interested in leveraging the growing trend toward online and mobile marketing to make extra money, should consider joining one of the highest paying affiliate programs online. Contact Andrea Laine White for information on how to get started in a wealth-generating online opportunity. Andrea provides a team atmosphere and a wide range of online network marketing training.
About Andrea Laine White 
Before getting started in one of the most exciting and highest paying affiliate programs online with her husband, Andrea spent her entire career in the fast-paced world of advertising. She had the great fortune of working on global, culture-driven lifestyle brands like The North Face and Audi. She now uses her internet marketing knowledge to help average people from any background set-up a business to generate passive income using the same simple, three-step, proven system she uses.
Andrea works with her husband Chris who owns two internet marketing companies. Together they use their expertise to leverage their passion for helping other people create the same level of confidence they have online. They offer exclusive bonuses to all their team members and top-notch support to develop their confidence and to help them grow their business. The strategies they teach can be used to build any online or offline business.