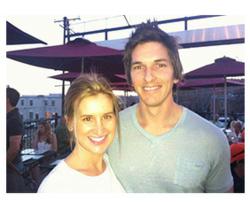 Twitter is changing the game for online marketers. We're excited! You should be too!
Denver, Colorado (PRWEB) May 15, 2013
Online network marketing company - Internet Marketing Wealth Alliance - was elated over Twitter's recent announcement to open its ad platform to all U.S. users.
At the TechCrunch Disrupt conference in New York City on April 30, Senior Director for Twitter's revenue, Kevin Weil, announced the opening of Twitter ads to all U.S. users via a self-service platform. Previously, Twitter's ad platform was by invitation only. The full-service model also required a minimum spend level per quarter. 
With those conditions lifted, a whole new world of opportunity to engage with a targeted consumer has been opened to affiliate marketers, online network marketers and internet marketers. 
"Adding some paid advertising can be a great complement for online network marketers to bolster organic inbound marketing efforts." – Andrea Laine White, team leader of one of the highest paying affiliate programs online
To get started, users can go to the self-service page on Twitter's business portal, answer a few questions and start using Twitter advertising.
"Twitter is an excellent engagement tool for your business. While impressions do matter, engagement is the best measurement of success." 
– Andrea Laine White, global online network marketing trainer
You can download your complimentary Twitter Fast-Start Advertising Guide by going to the Internet Marketing Wealth Alliance website.
Online network marketing professionals, internet marketers or affiliate marketers who are interested in making extra money online, and working in a supportive community of success-oriented entrepreneurs should consider joining one of the highest paying affiliate programs online. Contact Andrea Laine White for information. Andrea provides a team atmosphere and a wide range of online network marketing and internet marketing training.
Before getting started in one of the most exciting and highest paying affiliate programs online with her husband, Andrea spent her entire career in the fast-paced world of advertising. She had the great fortune of working on global, culture-driven lifestyle brands like The North Face and Audi. She now uses her internet marketing knowledge to help average people from any background set-up a business to generate passive income using the same simple, three-step, proven system she uses.
Andrea works with her husband Chris who owns two internet marketing companies. Together they use their expertise to leverage their passion for helping other people create the same level of confidence they have online. They offer exclusive bonuses to all their team members and top-notch support to develop their confidence and to help them grow their business. The strategies they teach can be used to build any online or offline business.