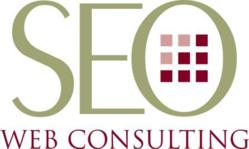 "With our hand-picked team of talented experts in place," continues DiCarlo, "SEO Web Consulting will oversee, manage and lead your Company's online web site project - from inception to launch."
Pittsburgh, PA (PRWEB) March 26, 2013
SEO Web Consulting, a leader in fully-customized SEO Consulting and Internet Marketing solutions, adds interactive Online Project Management to their wheel-house of services. Their Online Project Management services are ideal for any size business needing a new web site or planning a site redesign.
"While we've actually been providing interactive online project management for quite a while now, we decided to make an official 'public' announcement of these services," states Valerie DiCarlo, CEO of SEO Web Consulting. "We initially started offering this service as a direct result of fulfilling the needs from our own client-base wanting a trusted partner for their web site design or redesign projects."
Keeping with the same high standard and fully-customized approach as their SEO, Search Marketing and Web Usability services, SEO Web Consulting offers the same unique custom personalization to website or redesign projects. In addition, clients receive a website product that is not only completely optimized from the foundation (for both the user experience and search engines), but a website product that clearly defines and communicates the client's online initiatives.
"With our hand-picked team of talented experts in place," continues DiCarlo, "SEO Web Consulting will oversee, manage and lead your Company's online web site project - from inception to launch."
The SEO Web Consulting customized and interactive Online Project Management services are for any size business.
For more information or to discuss an online web site project:
Contact: Valerie DiCarlo, CEO at SEO Web Consulting
Call: 800-576-8318
Visit Their Interactive Online Project Management Services
About SEO Web Consulting
SEO Web Consulting is a locally and internationally respected boutique SEO Consulting firm that has been successfully serving clients with the primary objective of optimizing website design to maximize business exposure and targeted website results. With industry accolades in Search Engine Optimization (SEO), Internet Marketing, User Experience and Web Usability, SEO Web Consulting offers a holistic strategy that demystifies SEO and turns it into a manageable process that consistently drives results. SEO Consultant, Valerie DiCarlo, principal and owner, is the driving force behind the success of SEO Web Consulting.