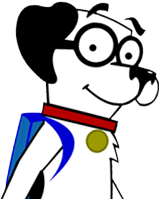 The hustle and bustle of everyday life often gets in the way of having meaningful conversations with children.
Los Altos, Calif. (PRWEB) February 05, 2013
As students enter the second half of the school year, parents may find it challenging to have the kind of quality conversations they enjoyed with their children when schools were closed for the winter break. Officials at StudyDog, an online reading program geared toward elementary school students, offered tips for parents looking to get beyond one-word answers and really hear what's on their child's mind.
"The hustle and bustle of everyday life often gets in the way of having meaningful conversations with children," said Deme Clainos, a spokesman for StudyDog. "Sometimes the lack of connection comes from parents not being able to give the child their full attention. Other times the child might not feel like talking because they are tired or the question may be hard for them to answer."
StudyDog officials had four tips for having more meaningful conversations with children.
Get Specific:
It may take a little prompting and more thoughtful questioning, but asking more specific questions can be the key to helping children respond. For example, instead of asking "How are you?" you could ask, "How do you feel about …?" or "What do you like/dislike about …?" to help get more in-depth answers.
Read Together:
Reading with a child will present the opportunity for further discussion and open the door to additional conversation topics. Ask questions while reading together to help build reading, writing and storytelling skills. Asking questions about what they predict will happen next in the story is a good place to start. Talk about the story after you finish reading and re-emphasize what was read by discussing it again the next day. An online reading program like StudyDog helps make this activity more fun for children.
Be a Good Listener:
With technology, busy work schedules and other life demands it can be easy to let distractions get in the way of having meaningful conversations. Whenever possible, put away what you are working on and give your child your full attention. If they sense a lack of interest from you in what they have to say, they may be less willing to talk in the future.
Follow Up:
After the conversation, take time to follow up on whatever you discussed. If they expressed concern about a test at school, ask them how it went. If they mentioned they would like to participate in a certain activity, help them make arrangements.
About StudyDog
StudyDog is a proven leader in helping children quickly learn to read and has helped more than 6 million kids master basics like phonics. The company creates interactive reading programs specially designed for elementary students. What sets StudyDog apart from other learning programs is how StudyDog engages future readers as young as 3 years old. Similar reading software is able to engage older students who already know how to read. But StudyDog uses games and other features to connect with younger children who haven't learned to read yet. StudyDog's Adventures in Reading series is used in more than 3,000 schools nationwide. The lessons were designed to meet state early learning standards and the guidelines of the National Reading Panel. Founded in 2002, StudyDog programs have been used in schools for the past six years. For more information, visit http://www.studydog.com or call 1-866-643-4449.