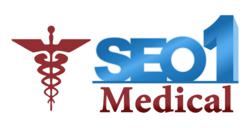 Reputation management for doctors is a must as 70% of potential patients consults reviews or rating sites before making a purchase a service or product and 61% people rely on those reviews
Dallas, Texas (PRWEB) March 25, 2013
SEO 1 Medical, a Dallas based search engine optimization company, engaged in helping doctors and physicians improve their online visibility and manage their online reputation recently published an article outlining how doctors should protect themselves from intentional malicious and negative reviews/comments on the world wide web.
Anyone armed with an internet connection and an axe to grind can publish comments and reviews that could potentially wash away the hard earned reputation of professionals. All areas of practice combined all doctors, and physicians are vulnerable to malicious, over blown incidents, and intentional image tarnishing comments and reviews. "Bad press and negative comments can have devastating repercussions on a doctor's practice and the longer he waits, the worse it gets" said Rodney Brooke of SEO 1 Medical.
Online Reputation Management
Online Reputation Management for doctors is an emerging concept is a combination of two disciplines, marketing and public relations. It has the potential to insulate physicians, doctors, and other healthcare professionals from image destroying comments. According to Rodney Brooke, "Reputation management for doctors is a must as 70% of potential patients consult reviews or rating sites before making a purchase a service or product and 61% people rely on those reviews."
The article "Dealing and Removing Bad Online Reviews Before it Ruins your Career" illustrate how doctors should take proactive measures by highlighting and optimizing positive comments received from satisfied patients. Negative comments if any cannot be wished away, but damage control can be done by relegating such comments to the back pages of search engine results.
SEO 1 Medical feels online reputation management is a powerful tool that should be used by doctors, physicians, and other healthcare professionals to not only protect reputations but also to increase their brand equity and enhance credibility.
About SEO 1 Medical
SEO 1 Medical is a specialized Internet marketing firm that operates in Dallas, Texas. It offers a variety of Internet marketing solutions to the health care industry. All medical SEO packages come with guaranteed results. Its team has more than 30 years of combined experiences in organic SEO, online reputation management, pay per click, Google optimization, press release distribution, and medical marketing consulting for doctors and physicians.
Contact
Rodney Brooke
Tel: 888-263-9434
http://seo1-medical.com