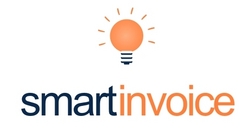 For small business owners like freelancers and consultants, time is money
Eagle River, AK (PRWEB) March 24, 2009
Anchorage, Alaska -- Acumantra Solutions, Inc., a leading developer of web-based software solutions, today announced that it has re-launched its online billing manager with a new name, a new look and significant new functionality. Smart Invoice (formerly AcuInvoice) is a secure, easy-to-use, full-featured billing, time tracking, expense tracking and project tracking system designed specifically for small businesses, freelancers and other independent contractors and service professionals.
The year-long transformation of Smart Invoice was the direct result of feedback gathered from current users of its invoice software as well as research into the latest communication technologies and platforms. What has emerged is a "smart" and affordable solution (with a free invoice option) that helps small businesses capture billable time and expenses, quickly create professional looking invoices and get paid faster for the work they do.
At its core, Smart Invoice is an intuitive online tool for creating, tracking and managing client billings. Fully-functioning account set-up can be done in just 10 seconds (no credit card required) and the user's free invoice can be easily customized to display a company logo, complementary colors and standard payment terms. This customization helps small businesses present a more polished, professional image.
From the core billing system, users can take advantage of a wide array of additional built-in features. Estimates can be created and automatically converted to modifiable invoices, which saves time by eliminating redundant data entry. Invoice receipt tracking identifies when electronic invoices have been received and opened by clients, which adds an accountability layer that typically expedites payment. And to further streamline the billing process, users can set up projects, create tasks and track time and expenses so that billing details are already entered when it's time to invoice a client.
"For small business owners like freelancers and consultants, time is money," said Acumantra President and CEO, Sidney VanNess, Ph.D. "Every enhancement to Smart Invoice is designed to streamline electronic billing and related tasks so these busy professionals can spend less time on administrative functions and more time on billable work."
Product and service providers interested in a free, no-obligation, fully-functioning Smart Invoice account can visit http://www.smartinvoice.com.
ABOUT ACUMANTRA SOLUTIONS AND SMART INVOICE
Acumantra Solutions, Inc. is a privately-held software company focused on the development of software as a service applications (SaaS) for healthcare and small business markets. Thousands of people use Acumantra's services every day to improve business process efficiency and generate a direct positive impact to their bottom line.
With Smart Invoice, Acumantra has created a secure, easy-to-use, full-featured online billing, and expense tracking and time tracking software designed specifically for small businesses, freelancers and other independent contractors and service professionals. Small business owners that choose Smart Invoice look more professional, log more billable work and get paid faster - while spending less time on invoicing tasks. For more information about Smart Invoice, contact Sidney VanNess, Ph.D.; 888-400-2514; http://www.smartinvoice.com.
###