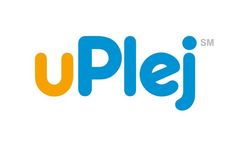 We saw the poor living conditions of babies and children at a Russian hospital and orphanage. It was run down, there were broken windows, and there was almost no light. The inside was depressing and cold. There were cribs in the hallways, no hot water heaters, and the bathrooms were horrible. I thought someone needed to do something for these children
Lehi, UT (PRWEB) August 21, 2008
uPlej, an online giving social networking Web site, has welcomed a charity for children to its network.
Professional basketball player Travis Hansen founded the charity Little Heroes Foundation to improve the living conditions of children around the world.
Hansen is a superstar in Russia for his basketball talent, and to the children who have been helped through his foundation. Hansen's basketball career has taken him many places starting with Brigham Young University, then to the Atlanta Hawks, and Tau Ceramica in Spain. He is now in Russia where he plays for Dynamo - one of the top teams in the European League.
It all started several years ago when he and his wife wanted to adopt a child in Russia. They were shocked by what they saw. "We saw the poor living conditions of babies and children at a Russian hospital and orphanage. It was run down, there were broken windows, and there was almost no light. The inside was depressing and cold. There were cribs in the hallways, no hot water heaters, and the bathrooms were horrible. I thought someone needed to do something for these children," said Hansen. He and his wife vowed to help.
"The children need our help and we will do all we can to help them. My wife and I founded Little Heroes two years ago to raise money from our friends around the world who also want to help," said Hansen.
Little Heroes expanded to help children everywhere - and need to raise money to reach their goals. They are currently renovating a baby hospital and orphanage in Lyubertsy, Russia. They also have future projects coming, such as: partnering up with Nature's Sunshine to help children with malaria in Ghana, assisting in the Children with Cancer Christmas Foundation which helps bring cheer and lift the burdens of children with cancer as well as their families, and bringing aid to the multiplying refugee camps in Russia. Each year Little Heroes hosts a Travis Hansen Charity Basketball Camp and in 2009 the camp will be followed by a charity golf tournament.
"Travis didn't say a lot during our initial meeting with him and I wasn't sure what he was thinking. When I explained how uPlej works and could help him raise money for Little Heroes, he was silent. So I asked him what he thought - and he said he thought uPlej was an incredible idea. Travis has built a network of support all over the world. He immediately signed up and got his network involved," said Jeff Crane, Founder of uPlej.com
Hansen talked about uPlej helps people give to good causes. "There are many people who have created foundations and charities who give up their lives for their causes. Many of them cannot find the funds to do what they feel inspired to do. Uplej.com creates a unique opportunity for everyone to get involved in charity work. Even the smaller charities can raise money. All people can have the opportunity to help others. Uplej gives everyone an opportunity to make the world better!" he said.
That's coming from someone truly making an impact - both on and off court.
About uPlej:
uPlej is social networking site for online giving and a one-stop place for people and their friends to give to the causes they believe in. uPlej is a registered professional fund raising organization. Charities must be public 501(c)(3) organizations and recognized as IRS Publication 78 verified on GuideStar.com to be eligible to receive funds. uPlej solicits donations for One Heart, Inc., a 501(c)(3) public charity. One Heart distributes 100% of the net funds it receives, without an additional transaction or handling fee, to a wide selection of public charities.
Join uPlej to support your favorite charity starting at $4.97 a month. Join Travis Hansen's network for Little Heroes or another charity for children at http://www.uplej.com.
###