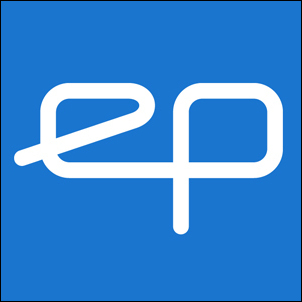 The market is constantly changing, as are the needs and expectations of our customers. Evolving our business with features proven to increase loyalty and conversion rate is a top priority.
Vancouver, BC (PRWEB) March 2, 2007
Elastic Path Software, the pioneer of flexible ecommerce, today announced the latest release of its leading ecommerce software platform. It is focused on helping progressive online retailers leverage community-generated content and utilize smarter search functionality to improve the bottom line.
POWER TO THE PEOPLE
With the glut of marketing messages in the wild, consumers are shifting their trust to other consumers. Online product reviews offered on an ecommerce site form a valuable library of peer opinions, ultimately helping shoppers buy with increased confidence. Additionally, shoppers often search using the same vocabulary as found in reviews, thus boosting search engine findability. Elastic Path has partnered with Power Reviews to deliver this functionality with its ecommerce software.
FEEDBACK FROM THE TRENCHES
Elastic Path actively consults with retailers when planning new software releases. As CEO Harry Chemko says, "We listened closely to online retailers and found they must quickly adapt tactics to meet challenging revenue targets but are significantly time and resource challenged. This knowledge helped us design software which enables retailers to maximize scarce resources and stay ahead of the competition."
Weyco Group, makers of Florsheim and Stacy Adams brand shoes, is aware of the fickle habits of shoppers. According to Weyco Group Retail Analyst, Ted Miller, "The market is constantly changing, as are the needs and expectations of our customers. Evolving our business with features proven to increase loyalty and conversion rate is a top priority."
SEARCH, FILTER, FEATURE, AND BUY
The new software version also offers enhanced search functionality using tunable fuzzy logic to avoid the "no results found" dilemma. Search terms are also logged for auditing and tactical optimization.
Also enhanced is an intelligent browsing scheme allowing shoppers to "drill down" by product attributes. For example: shop by brand, price range, or in the case of a camera store, product-specific details like mega-pixels or lens power.
In order to move excess inventory or promote new or hot items, online retailers can display feature products in more prominent locations within the storefront. Retailers are now also able to collect additional information from customers upon sign-up such as newsletter subscription preferences or birthdays.
READY TO GO
"The release of Elastic Path 5.1 underscores our commitment to delivering a feature rich ecommerce platform. Retailers are invited to download a free trial at ElasticPath.com to see how we've addressed the challenges they face daily," says EP's Chemko. The company website also includes a functional sample store, ecommerce case studies and technical product data.
Weyco Group will re-launch four online stores in June 2007 to fully utilize the features of Elastic Path 5.1. As Ted Miller points out, "The enhanced features are exactly what online retailers need to implement to remain competitive."
ABOUT ELASTIC PATH SOFTWARE
Elastic Path Software pioneered flexible ecommerce software that enables online retailers to attract and convert customers profitably. Elastic Path's fully-integrated, ecommerce framework is designed specifically for mid-sized retailers operating within a multi-channel environment. Using innovative search engine optimization (SEO) technology and simplified open source components, Elastic Path's technology empowers its customers to maximize resources and quickly adapt tactics at a comfortable price. Companies such as Makeup.com, Cotswold Collections, Aeroplan, Random House, Electricshopping.com, and Xerox use Elastic Path for maximum control over their rapidly evolving online stores.
Elastic Path Software is headquartered in Vancouver, British Columbia, Canada. For more information please call 1-800-942-5282 or visit http://www.elasticpath.com.
###