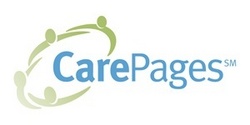 Online Healthcare gets Personal: Health 2.0 and the Healing Power of Supportive Communities
CHICAGO (PRWEB) December 3, 2008
These are some of the highlights of a new report, "Online Healthcare gets Personal: Health 2.0 and the Healing Power of Supportive Communities," which examines the implications of the latest research and trends concerning health sites and social networks. The paper was published by CarePages, an online community of millions of people affected by life-changing health events.
"The way we use the Internet for healthcare is evolving to meet our most elemental needs for personal connections and community," says Dr. Sharon Langshur, co-founder of CarePages. "In a CarePages-commissioned Nielsen Online study of health sites, more than 10 percent of discussions were dedicated to messages of appreciation, gratitude and the positive impact of receiving emotional support."
The paper demonstrates with data and examples how social media is rapidly becoming an integral part of the healthcare experience for millions of Americans. One study, for example, found that nearly one in four online health searchers turn to online content created by others in similar situations or to online social communities where they can interact with these individuals to share experiences about a disease or condition.
In addition, the report features the personal and inspirational stories of people who have discovered how online communities can provide solace and strength. These include a young woman whose newborn had a rare disease, an Ohio couple trying to cope with the death of their 27-year-old daughter, and a young man with cancer whose web site and blog attracted more than 30,000 visitors.
"Online Healthcare gets Personal: Health 2.0 and the Healing Power of Supportive Communities" is available for download at the CarePages' press room.
CarePages is an online community of millions of people coming together to share the challenges, hopes and triumphs of anyone facing a life-changing health event. Through personalized websites, members can relate their stories, post photos and update friends and family instantly. In turn, people who care send messages of love and encouragement. CarePages.com also offers a variety of resources and support tools for living a more compassionate life.
Private-labeled CarePages websites are also offered by over 700 U.S. and Canadian healthcare facilities. CarePages has a simple, singular mission: to ensure that no one faces a health challenge alone.