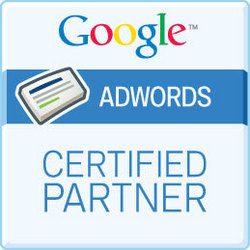 Google's certification program is important because it puts Google's stamp on A+ Net Solutions as a Digital Marketing Agency
Buffalo, NY (Vocus) November 10, 2010
A+ Net Solutions has announced that it is one of the first firms to have been awarded the new Google Certified Partner status in the Buffalo and Western New York area.
"Google's certification program is important because it puts Google's stamp on A+ Net Solutions as a Digital Marketing Agency," said Larry Patrick, president of A+ Net Solutions. "This certification is a culmination of our team's expertise and experience in this crucial aspect of Online Marketing. Our Client reviews and testimonials demonstrate the vote of confidence that A+ Net Solutions has in delivering results from their Online Marketing efforts."
"Our certification designation is now in the public listing of Google's Certified Partners search directory. This directory lists the small number of companies who have met the qualification criteria by taking training, passing exams and meeting practical experience eligibility," said Patrick. "Our clients and potential clients can be assured that they are dealing with a company that has the knowledge, experience and tools necessary to handle all of their Google interactive needs."
About A+ Net Solutions
A+ Net Solutions clients read like a who's who of San Antonio businesses as many are the Top in their respective categories – they include Restaurant Groups, Physicians, Employment Agencies and one of the largest Credit Unions in Texas – to name a few. Any of these clients will tell you that A+ Net Solutions is a key part of their growth strategy and consistently deliver what they promise – results from Online Marketing. The client list operates on a Local, Regional and National basis. Yes – you will find A+ Net Solutions National clients dominate National Searches for their given phrases.
A+ Net Solutions services include but are not limited to Website Design, Website Development, Search Engine Optimization (SEO), Paid Online Advertising, Social Media Marketing, Permission Based Email Marketing, and Online Reputation Management.
Larry Patrick says "We are committed to improving the profitability of our customers through the use of leading-edge Internet technologies."
One of A+ Net Solutions most significant advantages is their relationship with WSI.
WSI stands for We Simplify the Internet and are headquartered in Toronto, Canada; WSI has been leading the Internet services industry for over a decade. Established in 1995, WSI is the world's leading provider of Internet solutions to small and medium size businesses.
Call A+ Net Solutions at (866) 463-5493 or visit http://www.aplus-wsi.com.
###