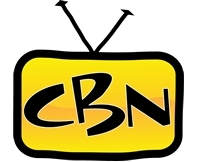 For those who are counting their pennies, CrazyBidNow.com makes every penny count.
Reno, Nevada (Vocus) February 12, 2010
Beginning Monday February 15th, CrazyBidNow.com launches the "Next-Gen" of on-line auctions which combines brand name products with the "host-advantage" offered by traditional shopping networks, all for pennies on the dollar. CrazyBidNow.com is a great way for shoppers to find those brand name items they've always dreamed about -- all for prices that are, well, you guessed it, crazy.
Imagine combining an online auction (like eBay) with a television shopping network (like HSN), all at huge discounts and you have CrazyBidNow.com. On-line shoppers find that CrazyBidNow.com is easy to use, has great bargains and several distinct advantages. First, brand name products are offered in penny auctions, where prices start at a penny and each bid increases the price by one cent. Second, CrazyBidNow.com has live on-camera hosts, like traditional TV shopping Networks, which makes CrazyBidNow.com fun to watch. Finally, CrazyBidNow.com actually gives away a product every hour. So, logged in bidders also have a chance to win in the hourly give-away.
"CrazyBidNow.com is the Next-Gen of online retail auctions, that offers consumer everything they want," states Steve Caudle, CIO and Founder. "CrazyBidNow.com has live-hosts with product information, a user-friendly platform, great entertainment values and, best of all, terrific prices."
To register for auctions, a person must sign up for an account and buy a bid package. At registration, each user gets three free bids. Once a consumer has an account and a bid package, they can start bidding on products and the fun begins. The bidder who wins the auction can get up to 65% to 90% off retail prices on name-brand merchandise, such as: HDTVs, laptops, consumer electronics, designer products, jewelry, sports items, home goods and more.
Consumers have the ability to bid live for products or set up a "bid butler" to make a set number of bids for an item when they are not online. This enables a person to stay in an auction, even when they can't be at a computer.
The CrazyBidNow.com site also features a "Buy It Now" option, which will let consumers directly purchase merchandise at a significantly reduced rate.
"For those who are counting their pennies, CrazyBidNow.com makes every penny count," states CEO Michael Parness, best selling author and featured on MSNBC. "CrazyBidNow delivers a new standard for on-line auctions in a very exciting way."
For more information go to http://www.CrazyBidNow.com.
For media interviews contact:
Michael Parness
917-549-7727
mwparness(at)gmail(dot)com
Disclaimer: Although each person bidding has an opportunity to be the winning bid for the item(s) bid on, CBN, Inc. makes no warranties either express or implied that any particular bidder will be successful as the winning bid on any products they have selected. Products shipped to customer may vary from time to time from actual products displayed and sold on CrazyBidNow.com internet site. CrazyBidNow.com is a Service of CBN, Inc @2009, for further Terms and Conditions see CrazyBidNow.com, all rights reserved.
# # #