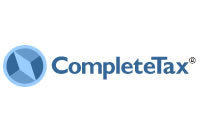 Online tax prep and e-filing can save you time and money and ensure accuracy. But taxpayers need to do their homework first to make sure they are using the program that offers them the greatest value for their dollar
Riverwoods, IL (Vocus) February 6, 2009
With more than 500 changes to tax law in 2008, the tax code continues to get more complex and more taxpayers are looking for help preparing and filing their tax returns, according to tax analysts for CCH CompleteTax®, the online tax preparation and electronic filing solution for the do-it-yourself taxpayer from CCH. CCH, a Wolters Kluwer business is a leading provider of tax, accounting and audit information, software and services.
Using online tax preparation and electronic filing services continues to be among the fastest growing solutions. In fact, nearly 27 million taxpayers e-filed their tax returns from home last year, up from just over 9 million in 2002, according to the Internal Revenue Service.
"Online tax prep and e-filing can save you time and money and ensure accuracy. But taxpayers need to do their homework first to make sure they are using the program that offers them the greatest value for their dollar," said Debra Gray, product manager for CCH CompleteTax (http://www.completetax.com ).
According to Gray, criteria taxpayers should consider include:

You want to use an online program that encrypts your data using recognized security standards. Only use e-file programs that have been tested and approved by the IRS. These will display the IRS e-file logo on their home page.
Is it easy to use and can you try before you buy?
Online software can save time because you don't have to download it to your computer. But make sure the program is easy to navigate and presents information clearly. Only choose an online tax program that allows you to try it out before purchase.
Does the program check your work?
Make certain the program automatically checks for errors or oversights. The program should provide links to the problems to help you quickly correct potentially costly mistakes.
Does it clearly show the cost of preparing and filing your returns?
The cost for using the program should be clearly displayed on the first page so that you can make an informed choice. Caution also needs to be taken to ensure you are selecting a provider that will not try to up-sell you to a more costly version.
According to Gray, most do-it-yourself taxpayers should be able to find a good tax program for under $50, including costs for preparing both a federal and state return. Those with simple tax situations should be able to complete both a federal and state return for no more than $30. E-filing your returns should always be free.

What are the payment and refund options?
Some programs, like CCH CompleteTax, let you deduct the cost of using their program from your expected tax refund and allow for direct deposit of your refund into your bank account for even faster access.
What are the help options?
Ideally the program should be straightforward, allowing you to finish your tax returns on your own. But you will want comprehensive help should you run into a question you can't answer. So make sure the tax program provides help resources on every page of its program and offers support via e-mail or live online chat.
"Taxpayers who spent hours last year doing their returns using pen and paper, or who have been frustrated by the tax software programs they've used in the past, really owe it to themselves to take a look at the features available in online tax programs this year," said Gray. "Using the right tools can save time and ensure they are taking advantage of the right tax breaks to help lower their taxes and potentially increase any refund they are owed."
A podcast with Gray on this topic also is available.
About CCH CompleteTax
CCH CompleteTax, an online tax preparation and e-filing service for the do-it-yourself taxpayer, continues to set the standard when it comes to making online tax prep and e-filing easy, efficient and affordable. CCH CompleteTax offers comprehensive support to help taxpayers through each step of preparing and e-filing both federal and state income tax returns.
About CCH, a Wolters Kluwer business
CCH, a Wolters Kluwer business (CCHGroup.com) is a leading provider of tax, accounting and audit information, software and services. It has served tax, accounting and business professionals since 1913. Among its market-leading products are The ProSystem fx® Office, CorpSystem®, CCH® TeamMate, CCH® Tax Research NetWork™, Accounting Research Manager® and the U.S. Master Tax Guide®. CCH is based in Riverwoods, Ill.
Wolters Kluwer is a leading global information services and publishing company. The company provides products and services globally for professionals in the health, tax, accounting, corporate, financial services, legal and regulatory sectors. Wolters Kluwer has annual revenues (2007) of €3.4 billion ($4.8 billion), maintains operations in over 33 countries across Europe, North America and Asia Pacific and employs approximately 19,500 people worldwide. Wolters Kluwer is headquartered in Amsterdam, the Netherlands. For more information, visit http://www.wolterskluwer.com .
###