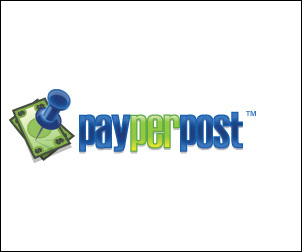 We want to make it easier to disclose and encourage all bloggers, including the A-listers, to be more transparent about their affiliations, advertisers and non-cash perks for coverage.
Orlando, FL (PRWEB) October 30, 2006
PayPerPost, the leading marketplace for advertisers to reach bloggers, videographers, photographers, podcasters and social networks, today announced it has funded, created and launched http://www.DisclosurePolicy.org to accelerate transparency across Consumer Generated Media (CGM).
Resulting from months of research on the diversity of CGM creator goals, expectations and relationships with their audiences, DisclosurePolicy.org provides policy creation tools, best practices and forums for discussing the delicate balance between content creator freedoms and audience transparency expectations.
"Recent transparency bluster around PayPerPost, Walmart/Edelman and YouTube/lonelygirl15 are nothing new. There have been numerous cycles of transparency debate -- whether involving religious, political or financial bias -- since individuals had the freedom to publish their thoughts and creations online," said Ted Murphy, CEO of PayPerPost. "Although blogs are great for distributing opinions, news and debate, the blogoshpere is currently the wild west of media. There are few standards regarding disclosure and transparency of message, creating a landscape that is difficult to navigate for bloggers and readers alike. For example, should Amazon dictate to their affiliates how to disclose payment for purchases resulting from an affiliate blogger's endorsement. DisclosurePolicy.org was created to provide a uniform disclosure mechanism as well as a central place to discuss the ongoing issues surrounding disclosure and transparency."
DisclosurePolicy.org provides all bloggers with an easy to use Disclosure Policy Generator. The Disclosure Policy generated by the site is designed to be posted as a page on an individual's blog. Just as website visitors have learned that 'Privacy Policy' links explain how personal data is protected, 'Disclosure Policy' links will clearly describe the disclosure practices of a CGM site owner. "The goal is to provide a structure by which all Consumer Content Generators can quickly disclose things that may affect the nature of their content," said Murphy. "We want to make it easier to disclose and encourage all bloggers, including the A-listers, to be more transparent about their affiliations, advertisers and non-cash perks for coverage."
In addition to a disclosure policy generation tool the site offers discussion forums and information on best practices. "This cannot be a one way conversation," stated Murphy. "We have been listening to the issues and arrived at this critical step. The blogosphere as a whole needs to shape the evolution of this concept and DisclosurePolicy.org makes that possible." DisclosurePolicy.org is open to all bloggers and all bloggers are encouraged to adopt a Disclosure Policy; whether created at DisclosurePolicy.org or originally authored.
For its part PayPerPost is aggressively pushing for disclosure throughout the blogosphere. In an unprecedented action the company has announced it will offer all members of its program ten dollars each for creating and posting a disclosure policy by way of its paid blogging service. "PayPerPost invented this space and we are paving the way for what's right. While we recognize that bloggers own their blogs and ultimately decide what and how content is published, we strongly urge our members to adopt a disclosure policy. We'd love to see other blogging networks make the same public commitment," commented Murphy. The paid disclosure offer for PayPerPost members will run through the end of the year.
"I'm really proud of the leadership role PayPerPost is taking to address transparency long-term. This is a defining moment in the evolution of CGM and it would be a disaster to apply knee-jerk, quick-fix solutions; regardless of who demands them. Disclosure Policies are a critical step towards long-term transparency that works for all CGM participants, not just the small minority who aspire to be journalists," said Dan Rua, author of Florida Venture Blog and PayPerPost Board member. "I've searched the sites of some of the loudest transparency advocates and found zero documented Disclosure Policies. The long-term solution starts with being transparent about your Disclosure Policy, and only once audiences can easily find that documented policy can they demand adherence or leave."
Although launched by PayPerPost, DisclosurePolicy.org will have an impact far beyond paid posts. As such, DisclosurePolicy.org welcomes additional stakeholders to oversee policies and growth. Interested parties are encouraged to contact the organization through the website.
About DisclosurePolicy.org
DisclosurePolicy.org is a hub for the discussion and governance surrounding disclosure and transparency of message for consumer generated media. DisclosurePolicy.org provides tools, information and communication resources designed to assist bloggers, advertiser and readers in making informed decisions when evaluating content generated on blogs and other media. For more information visit http://www.DisclosurePolicy.org.
About PayPerPost
PayPerPost is the leading marketplace for Consumer Generated Advertising. The PayPerPost platform connects advertisers and Consumer Content Creators to deliver compelling marketing messages. The marketplace is fueled by the self expression of bloggers, videographers, photographers, podcasters and participants in social networks. PayPerPost is easier to use than paid-search or display advertising and provides more powerful features. The company is venture funded by Inflexion Partners, Village Ventures and Draper Fisher Jurvetson. Advertisers, Consumer Content Creators and partners are encouraged to join the revolution at http://www.PayPerPost.com
###