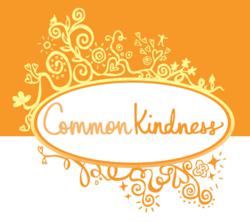 Coupon users don't want to read FAQs—they want immediate help so they can print their coupons, save money, and help their favorite nonprofit."
San Francisco, CA (PRWEB) March 22, 2013
Nothing frustrates an online coupon clipper more than finding a great deal, and then not being able to print the coupon. Printable grocery coupon leader CommonKindness (http://www.commonkindness.com) brings back the thrill of immediate gratification with the launch of its enhanced Time Saver printer applet. Bargain hunters who might have experienced a frustrating print issue in the past will find that Time Saver guides them through the steps needed to resolve the most common printing errors.
"This enhancement immediately notifies the coupon clipper of any user settings that are preventing a coupon from printing, with easy on-screen messaging," said Sarah Schloemer, president of CommonKindness. "Coupon users don't want to read FAQs—they want immediate help so they can print their coupons, save money, and help their favorite nonprofit."
CommonKindness drew industry praise when it launched its first version of the Time Saver direct-to-printer applet last fall. This new innovation enhances user experience and makes it even easier for shoppers to generate sustainable funding for their favorite nonprofit organizations.
The Time Saver applet will not send coupons to a PDF Printer—which is not a physical printer, but is a software program that generates an electronic document that can be printed multiple times. Instead of just not printing if their default printer is set to a PDF printer, the enhanced Time Saver applet will now notify users that they must select a physical printer as their default printer in order to print CommonKindness coupons.
"The Two-Dot-Oh-Wow! enhancement improves the experience for coupon users who might have experienced a print failure," said Schloemer. "Instead of leaving you with a problem, we now provide you with the solution."
Using CommonKindness Coupons
To use CommonKindness.com, shoppers simply go to the website, sign up, and designate their favorite nonprofit from a user-friendly directory listing. They can then select free printable grocery coupons for items they typically buy or want to try, print the coupons, and head to the store for savings.
About CommonKindness
CommonKindness is the new free coupon website that operates on the principle of kindness and aims to benefit consumers, nonprofit organizations, and brands. CommonKindness is revolutionizing the online coupon industry by eliminating coupon loading and change costs, charging brands only for coupons redeemed, and donating 20 percent of revenues to nonprofit organizations of each shopper's choice.
To learn more, go to CommonKindness.com or call (415) 729-9658.