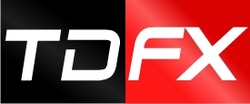 We focus heavily on customer satisfaction and not just the bottom line.
Limassol, Cyprus (PRWEB) October 7, 2009
Online forex trading, over the past year or so, has been a somewhat tumultuous market for many brokers. Not so, however, for Swiss-founded online forex broker Tadawul FX, whose client base has continued to expand and increase.
Accommodating this growing interest in its forex services, Tadawul FX - who moved headquarters to Cyprus one year ago - have had to expand their Cyprus-based offices in Limassol, in the Mediterranean. The move to more spacious, strategically-located offices took place at the end of August 2009. Additional staff, all experienced in online forex trading and banking, have been employed to cope with the increase in clients.
Proudly offering a service based on honesty, clarity, and durability, Tadawul FX have proven that honesty is the best policy when it comes to online forex trading. The Tadawul FX site provides detailed information on the company, its management, mission statement, and an ethos which is completely customer-orientated.
The new 600sq metre offices are prominently located in Limassol and provide an ideal base from which to service a range of forex clients online and strategic partners in the surrounding region.
Dealing not only with premium online forex trading, but also offering conditions such as Islamic forex trading , Tadawul FX has maintained its edge on the market by implementing top-of-the-range IT systems, incorporating the latest technology and software to ensure a user-friendly and stress-free experience whilst trading online. Indeed, setting up a live account takes less than 5 minutes to do.
Initially focused more on the Middle East, thus the move to Cyprus, but with the intention to strengthen its global presence, Tadawul FX is staffed by knowledgeable and multi-lingual people. As the company is dedicated to providing a strong trading and forex market education, clients are able to make informed decisions as opposed to being sold a product.
"Online forex trading is something very personal," Founder and CEO of Tadawul FX, Ramzi Chamat says, "Our professional Swiss and EU national staff members go beyond account opening and back office handling to give you the trading advice suited to your own personal trading style and needs."
"We focus heavily on customer satisfaction and not just the bottom line."
"Our motto is 'Servicing You Is What Makes The Difference'. That's what sets our online forex trading experience apart."
Tadawul FX head offices are now located at:
Samos Center, 1st floor,
67 Spyrou Kyprianou Street
4043 Yermasoyia
Limassol Cyprus
Alternatively, support staff can be contacted on +357 25200900, or for individuals interested in setting up an online forex trading account at Tadawul FX, where there is also support via live chat.
###