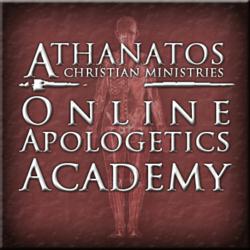 Holmen, Wisconsin (PRWEB) March 30, 2013
Athanatos Christian Ministries (ACM) now offers learners options at their Online Apologetics Academy. The options now available include two certificate programs, training for Christian educators or opportunities for learners to take individual classes.
"We specifically designed each 3-5 week modules with the busy person in mind," says ACM Executive Director Anthony Horvath. "These courses are available at an affordable cost and only require a few hours per week for the participant. What's great about the classes is that students can become acquainted with some of the most important apologetics resources available and learn about the facts of the Christian faith, all while laying a foundation for further independent study," says Horvath.
The courses are available throughout the year on a 'self-guided' basis, allowing students to start and finish on their own timeline. The Online Apologetics Academy does offer periods of teacher facilitation that is available three times a year: October, February and May. Students wishing to have interactions with teachers and facilitators can time their enrollment for those periods.
Prospective students can learn more about the online program by visiting their website.