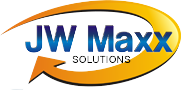 Phoenix, Arizona (PRWEB) March 06, 2013
Internet reputation repair specialist JW Maxx Solutions is a top management company in the industry and is providing clients with the best tools possible to efficiently manage their online reputations. JW Max Solutions makes sure that they are utilizing the most current practices, and consistently reevaluate the tools that they use in daily operations, which is why clients value their opinion of the top tools that are necessary to effectively manage online presences in 2013.
Internet reputation repair specialist JW Maxx Solutions makes sure that their clients are receiving
the best management tools possible, which is why this company is always on the lookout for the best methods possible to receive the best results. The first tool that is vital for monitoring online reputations is the use of online trackers. There are many different programs and sites, like BrandsEye, Naymz, Trackur, and even Brandwatch, and even though companies are using a professional manager it is still beneficial to use free tools. These sites can locate how many times a company's name was used, where, and consolidate all the information which makes it more efficient to read. These tools are invaluable for anyone trying to grasp what their online presence is online.
Internet reputation repair specialist JW Maxx Solutions recognizes that keeping a current view of a company's online presence is one of the most important aspects of online reputation management, but there has to be plan put into place. Many people decide that they want to suppress the negative content and promote positive content about their companies through news sites. Although this is the basis of reputation management, it is important to come up with a plan that will give results. There are many tutorials online, as well as books, that show how to manage online reputations successfully. However, for any difficult reputations companies should seek out the expertise of companies like JW Maxx Solutions.
Internet reputation repair specialist JW Maxx Solutions recognizes that these are the two most
important aspects in managing a reputation in 2013. This is a field that is ever changing so it is important to stay ahead of the trends, and competition by utilizing the most current tools and advice from top companies in the industry like JW Maxx Solutions.
JW Maxx Solutions, Online Reputation Management:
11811 N Tatum Blvd, Suite 3031
Phoenix, AZ 85028
Phone: (602) 953 – 7798
Email: info(at)jwmaxxsolutions(dot)com
Website: http://www.jwmaxxsolutions.com