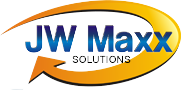 Phoenix, AZ (PRWEB) March 05, 2013
JW Maxx Solutions is an online reputation protection expert that is often sought out for their thorough social media plans and has revealed some top tips for businesses in 2013.
Social media is itself not a strange concept; it is just another way to release news and relevant information about a company to the public. However it is important to remember that when developing an online reputation that it is just a piece of a larger campaign. In today's world everyone expects everything to happen quickly and to be delivered to them in an instant. So it is important to have several different avenues of communication open. JW Maxx Solutions points out that online reputation must not only be maintained with Facebook comments but also include other networks like LinkedIn, Twitter, email, and perhaps even instant chat. The idea is to have all bases covered so that people can reach out in any way they choose to. With many public faces, businesses appear to value customer feedback and promote customer service as well.
Creating an online reputation does not just stop there though according to JW Maxx Solutions, online reputation protection experts. Businesses can also struggle with negative comments on social media sites. Businesses wonder, when building an online reputation, what they should do with these negative comments. Should they just be deleted? Or maybe handled on a case-by-case basis? The first thing to understand is that customers will more easily believe negative press over positive press, especially when it is something posted from a person and not an organization. Customers trust each other more than the business themselves and that can be seen in the recent rise in customer review websites.
When building an online reputation there will generally be two types of negative comments: constructive criticism, and the blatant insult. The first is a good opportunity to possibly learn from past mistakes, while the latter is usually little more than a childish cry for attention. Common sense may tell a business to just delete the comment but JW Maxx Solutions says to just ignore it. "Large successful businesses shouldn't be bothered by this type of behavior and deleting the comment only makes the company look like they have something to hide," says Halicki. "Just let the messages happen and soon the attention seeker will get bored and move on. Then you can get back to protecting your online reputation."
****
JW Maxx Solutions, Online Reputation Management can be contacted at:
11811 N Tatum Blvd, Suite 3031
Phoenix, AZ 85028
Phone: (602) 953 – 7798
info(at)jwmaxxsolutions(dot)com
http://www.jwmaxxsolutions.com