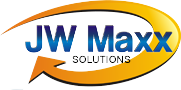 Scottsdale, Arizona (PRWEB) March 11, 2013
The ARDA (American Resort Development Association) conference is the foremost annual gathering for timeshare experts around the world. Over three-thousand attendees from over thirty-five countries will meet in Hollywood, Florida through April seventh and the eleventh. The Conference presents key opportunities to connect with professionals from hundreds of companies, and attending the event is the most comprehensive way to stay up to speed on the latest trends and best industry-relevant practices. There are more than forty educational panels dealing with a full spectrum of the industry's top products.
Online reputation management leader, JW Maxx Solutions, plans on attending the conference in April. JW Maxx Solutions specializes in assisting resorts in keeping their online reputation in check. Because there are so many websites that collect rating through crowd-sourcing, it has become a dirty practice that businesses or individuals will attempt to tarnish the reputation of another business or individual by leaving illegitimate claims, or downright false information, on resort ratings websites. JW Maxx Solutions can step in and help a business suffering from negative online publicity, recover their online presence.
As more and more business is done online, it is increasingly common for an individual to Google search a company, resort, or individual, before conducting business with them. Many business owners or individuals might never have thought of "Googling" themselves before, just to see what the results are. The lack of online awareness can lead to catastrophe, if not handled properly.
"Many companies don't even bother to search for themselves until it's too late," says Walter Halicki, founder and CEO of JW Maxx Solutions. "The Internet just isn't a big part of their market strategy. Even huge, multinational corporations fall victim."
Falling victim often results in loss of customer trust, which leads to decreased profits all across the boards. It is imperative that a business, resort, or individual, take proper care of their online reputation management before things get too out of hand.
How an online reputation management firm works is that it identifies websites, posts, or social media activity that is harmful to a client, and then will remove or downplay the strength the targeted material has within the Google search results. Working with a company like JW Maxx Solutions will help a company stabilize their unsteady online presence, or simply reinforce their already existing positive presence for the future. With a positive online presence a business gains customer trust and this goes a long way to building customer loyalty in the long run.
Throughout 2013 JW Maxx Solutions is offering free consultation to clients interested in taking control of their online reputation management. Look for online reputation management firm, JW Maxx Solutions at the ARDA Conference 2013 at booth 112, next month.
********
JW Maxx Solutions
11811 N Tatum Blvd, Suite 3031
Phoenix, AZ 85028
Phone: (602) 953 – 7798
Email: info(at)jwmaxxsolutions(dot)com
Website: http://www.jwmaxxsolutions.com