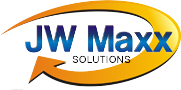 (PRWEB) March 08, 2013
We now live in a world where customers, employees, investors, and everyone else, 'Google's' a company before giving them any business. Businesses strive to make sure they have a good reputation in order to grow. However, competitors can also attempt to tarnish a reputation with false reviews and other complaints in an effort to make themselves look better. With an online reputation protection specialist, businesses can relax knowing that their online reputation is being actively promoted and protected from false claims.
"A lot of companies don't even bother to search for themselves online until it is too late," says JW Maxx Solutions founder and CEO, Walter Halicki. "The Internet isn't a big part of their market strategy and even large multinational corporation can fall victim."
With an expert in online reputation protection working with a business, they can expect long term growth from increased site traffic, more sales, and most importantly, a positive online landscape.
JW Maxx Solutions has an in-depth understanding as to how search engines rank websites and will use that knowledge to take control of a client's web presence and ensure that they see long-term positive sales boosting results. If there is negative press hurting a company's business, false claims, or even bad search engine optimization, online reputation protection specialists such as JW Maxx Solutions can easily control such problems with positive press and search engine expertise.
If an unsatisfied customer or an irate employee writes a seething statement online, the online reputation protection specialists at JW Maxx Solutions can quickly locate any negate comment and respond to, or remove it, depending on the legitimacy of the claim. Other customers will see the fast response and take it as true dedication to your brand.
Throughout all of 2013, JW Maxx Solutions is providing a complimentary consultation for any business that is interested in beginning to take control of their online reputation. For years JW Maxx Solutions has been a top online reputation protection specialist and they will work to create a positive outlook for any business's brand. JW Maxx Solutions' strength lies in in its flexibility and re-activeness to their client's needs and knack for finding potential problems early. This will not only improve the image that a potential customer sees but it will also show that they are responsive and active on the internet
Don't let a well-respected brand name become a victim to the internet. Take advantage of JW Maxx Solutions' complimentary consultation anytime in 2013.
JW Maxx Solutions, Online Reputation Management Contact Information:
11811 N Tatum Blvd, Suite 3031
Phoenix, AZ 85028
Phone: (602) 953 – 7798
Email: info(at)jwmaxxsolutions(dot)com
Website: http://www.jwmaxxsolutions.com