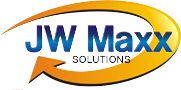 Scottsdale, Arizona (PRWEB) March 20, 2013
Last month, the news media was focused on the catastrophe that was the Carnival Triumph incident. The Triumph broke down far off the Mexican coastline, stranding both crew and passengers out in the Gulf of Mexico for nearly a week. Passengers complained to the media about the dismal conditions, and the news stories were broadcast across the nation and the internet. With their online business reputation now damaged, when people search for Carnival Cruises through search engines, there is a good chance they will discover information about the Carnival Triumph breakdown as well, which could possibly sway them to conduct business elsewhere.
Now, Carnival Cruises has suffered another online business reputation disaster, as the Carnival Legend had a technical problem, which prevented the ship from sailing at optimal speeds, forcing the vacation cruise to be cut short. While the Carnival Legend event is not as terrible as the Carnival Triumph, it still does nothing positive for the Carnival brand name.
Online Business Reputation management company, JW Maxx Solutions knows the importance of maintaining a strong, online reputation. Because more and more business is being conducted over the internet every day, people have developed the habit of Google searching a brand name, before conducting business with that company. However, just because the business owner makes sure their own website speaks highly of their brand name, doesn't mean that others will speak so kindly as well.
There are numerous examples where individuals, or other businesses, post downright false accusations on the internet about a different brand, in an effort to divert their business to themselves. This is a dirty tactic, and no one should have to suffer it. Online business reputation companies, like JW Maxx Solutions, offer their clients ways to eliminate the false accusations and downplay anything else that cannot be removed. This prevents potential customers from accidentally believing anything but the truth.
Having a strong presence in the coveted top-ten positions in a Google search can be a boon for sales. But imagine if those top ten results are sprinkled with negativity or slander, —business would suffer for it. By working with an online business reputation management team, a business or individual can work to reclaim those top ten positions from harmful results. By clearing out the negativity, a brand gains customer trust, this turns into customer loyalty, which always results in a long-term increase in sales.
JW Maxx Solutions is an online business reputation manager that is now offering free consultation to prospective clients throughout 2013.
*****
JW Maxx Solutions, Online Reputation Management, Contact Information:
JW Maxx Solutions
11811 N Tatum Blvd, Suite 3031
Phoenix, AZ 85028
Phone: (602) 953 – 7798
Email: info(at)jwmaxxsolutions(dot)com
Website: http://www.jwmaxxsolutions.com