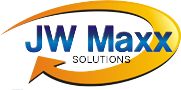 Scottsdale, Arizona (PRWEB) March 13, 2013
Online reputation management specialist JW Maxx Solutions is one of the best ORM in the industry due to this company's use of innovative technique, and the most current tools. This company is so successful when managing online images that their advice and techniques are highly sought after when people are managing their own online images, which is why many people are interested in finding out what the top 5 tools to successfully manage an online reputation in 2013 consist of.
Online reputation management specialist JW Maxx Solutions first recommends that individuals and businesses alike take charge of their site. Every company should have a site that is clearly branded in their image, so making sure that the domain is relatable is greatly important. Also, the first thing a person is going to search for in a search engine is a company's name and brand, so it is important that their official sites fill the top results of a search.
JW Maxx Solutions also recommends that businesses take to the social media frenzy to get the most publicity possible. Through creating social networking profiles, companies directly connect to their consumer base, which builds an important relationship and organic interest in the company. While creating these profiles online reputation management specialist JW Maxx Solutions also recommends that businesses use free ORM software. There are many successful tools that are free to use, and helpful in anyone's mission to achieve a positive online image.
The final two pieces of the online reputation management puzzle are repressing negative content, and answering consumer issues. The worst thing that a company can do is ignore negative content that is bouncing around the pages of the internet, because the situation will only get worse. Online reputation management specialist, JW Maxx Solutions, does recommend answering negative comments and promoting positive aspects of practices. Through promoting positive info, and suppressing the negative, the overall online presence improves and businesses are a step closer to the online reputation that they desire.
Online reputation management specialist JW Maxx Solutions recommends these tools so that individuals and business alike can get control of their online reputations. However, in the case of more serious reputation management, businesses should solicit the services of experts like JW Maxx Solutions.
****
JW Maxx Solutions, Online Reputation Management Company,
11811 N Tatum Blvd, Suite 3031
Phoenix, AZ 85028
Phone: (602) 953 – 7798
Email: info(at)jwmaxxsolutions(dot)com
Website: http://www.jwmaxxsolutions.com