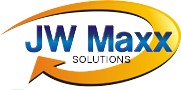 Phoenix, AZ (PRWEB) March 22, 2013
Internet reputation manager JW Maxx Solutions is one of the top reputation managers in the industry, and this agency is sharing the top reasons that businesses need to utilize reputation management services to improve their practices.
JW Maxx Solutions first reminds clients that 90 percent of consumers are looking for information online before making purchases or stepping foot in the store. These consumers take what they read at face value and 99 percent of them don't go past the first page of search engine results. If a company has negative content on the first page of results, this can greatly affect the overall success of their business. This is the initial reason why businesses seek out assistance in managing and repairing their online reputation.
Internet reputation manager JW Maxx Solutions also reminds clients that most consumers legitimize businesses through research on the Internet. There are many scam companies that operate on risky websites, so t is important that a company has a solid reputation online. If a company cannot be easily validated online, consumers are likely to take their business elsewhere.
The next reason that online reputation management is important is as a marketing tool for the services of company. There have never been so many ways to have free publicity than through online sites as well as other online profiles. Companies have to take advantage of every medium, so that they can grow their consumer base, and keep organic interest in the actions of their company.
Internet reputation manager JW Maxx Solutions also recommends that clients utilize proper online reputation techniques so that they can provide a strong presence online. Nothing is worse than a consumer looking for information about a company and is not able to find any reputable sources. This is another reason why companies should take charge of their online presence.
The final reason JW Maxx Solutions recommends online businesses to take control of their online reputation or other people will. All it takes is a few negative comments to tank someone's online image, so it is important to constantly manage positive and negative press, so that companies have an image that accurately reflects them.
JW Maxx Solutions Contact Information:
11811 N Tatum Blvd, Suite 3031
Phoenix, AZ 85028
Phone: (602) 953 – 7798
Email: info(at)jwmaxxsolutions(dot)com
Website: http://www.jwmaxxsolutions.com