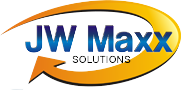 Pheonix, Arizona (PRWEB) March 12, 2013
It is a sad trend, as of late, to see so many young people troubled and harmed by online bullying. CNN reports that nearly a quarter of all teens experience online bullying in one form or another. As the world has evolved along with the internet, antagonists have found new ways to harass, humiliate, tease, and aggravate others. Unfortunately, it is not just teenagers who fall victim to online bullying.
Business owners and individuals should be wary of their online presence. Not just the things they post online, but the things which others are posting about them. It is common for a customer or potential employer to Google search a business or individual in an attempt to dig around for background information. If ill-wishing individuals have left false claims about that business or individual, a potential customer or employer may think the claims are true; and so, trust is lost.
Online reputation management companies, like JW Maxx Solutions, work with clients to ensure that harmful material is removed, or downplayed. The reputation management experts at JW Maxx Solutions work with their clients and actively seek out harmful websites, forum posts, or social media activity that might damage the client's reputation online.
By using the search engine algorithms to directly benefit their clients, the online reputation management experts at JW Maxx Solutions prove that no one needs to tolerate online bullying. As an online reputation management expert, JW Maxx Solutions posses the technical strength and legal know-how to eliminate reputation-harming material for their clients.
No one should simply sit idle as false information is spread about them, across the internet. There are ways to counter negativity and outright false accusations. Business owners and individuals have a lot to lose; it is their reputation at stake, after all. Enlisting the aid of an online reputation management firm will go a long way to recovering online reputation, and help to solidify it for the future.
As more and more business is conducted online, it is increasingly common for individuals to go to search engine results, to discover more about a business or individual. The top results should all be strong and positive, as they are the results that most people will look though. If the top results are full of negativity, the searcher will more than likely take their business or interests elsewhere.
JW Maxx Solutions is offering free consultation throughout 2013 for prospective clients looking to take the first steps in securing their online reputation.
Source: http://www.cnn.com/2013/02/27/health/cyberbullying-online-bully-victims/index.html?iid=article_sidebar
********
JW Maxx Solutions, Online Reputation Management Firm:
11811 N Tatum Blvd, Suite 3031
Phoenix, AZ 85028
Phone: (602) 953 – 7798
Email: info(at)jwmaxxsolutions(dot)com
Website: http://www.jwmaxxsolutions.com