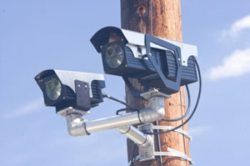 With our open architecture that empowers end-users to choose best-in-breed solutions, OnSSI continues to deliver industry innovation for managing multi-disciplinary systems
Pearl River, NY (PRWEB) March 01, 2013
OnSSI, the market leader for intelligent IP video surveillance software, has demonstrated the advantages of their open architecture solution by integrating with ELSAG's Automatic License Plate Recognition (ALPR) technology.
The collaboration gives both Ocularis and ELSAG customers the ability to enhance security processes by pairing the industry's leading ALPR technology with the Ocularis video recording and management platform.
"License plate recognition technology is becoming a must-have security tool and the integration of OnSSI's platform with ELSAG's ALPR systems offers a superior unified solution to a wide range of users," said Gadi Piran, President and CTO, OnSSI. "With our open architecture that empowers end-users to choose best-in-breed solutions, OnSSI continues to deliver industry innovation for managing multi-disciplinary systems."
The integration comes as a result of collaboration between OnSSI, ELSAG North America and ConvergenceTP. Users can now view license plate data in real-time as a camera view from within the OnSSI Ocularis client, along with the license plate and overview images. In addition, the integration provides a powerful search engine which associates text being used for a search – for example, a partial license plate number – with video recorded by OnSSI of that event. The integration also enables the user to export search results for use in creation reports or importing the results into other pattern analysis tools.
"The result of this integration provides users with a combined solution that is greater than simply the sum of its parts. The constructive impact of automatic license plate recognition technology on security operations will be further increased through this collaboration," said Nate Maloney, Vice President of Marketing, ELSAG. "It's a strategic combination that also reinforces our ability to deliver valuable solutions to our customers."
Learn more about ELSAG.