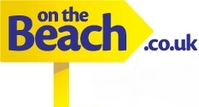 (PRWeb UK) January 30, 2011
According to a new survey by YouGov and the free web-based note-taking software company Memonic, two thirds (67%) of British holidaymakers with internet access are now choosing to research, plan and source information for their holidays online. These findings, which were drawn from figures published by ABTA, also revealed that just 15% of British consumers currently use traditional travel agents to research holiday destinations. According to the UK's leading online travel agent On the Beach, this reveals that more Brits than ever are turning to the internet for travel advice.
Alistair Daly, Marketing Director of On the Beach, says: "The results of this survey make for very interesting reading because they show that Brits are turning to the internet to help them choose their next holiday destination, find available hotels and resorts, and activities to keep them occupied once they are on their trip."
The results of the YouGov survey also revealed that 74% of Brits that search for holidays online spend at least two hours researching their trip, 20% spend more than eight hours researching, while a further 29% copy and paste their research into a word document. According to On the Beach, these changes reflect how the internet and personal computing devices have completely changed the way people make their travel arrangements.
Daly continues: "The survey has found that British consumers are not only reading holiday advice online, they're also choosing to record it for themselves, either by putting it in a word document, or as 21% of consumers do, by manually writing it down. This shows that not only is the internet vital to booking a holiday, but that it's also now considered a valid source of holiday information. This trend will only help online holiday bookings become more and more popular over time."
About On the Beach:
Founded in 1995, On the Beach is one of the UK's leading online travel agencies carrying over 500,000 passengers every year (ABTA K0813). On the Beach provides value for money flights and hotels in the world's most popular beach holiday destinations. On the Beach provides consumers with a huge selection of travel products, from 50 million available seats, more than 30,000 hotels around the world, insurance and in-resort transfer partners. Customers can book online at http://www.onthebeach.co.uk or by calling the UK call centre on 0870 606 07 08.
As the expert provider of DIY beach holidays to the UK market, On the Beach is so confident of its industry leading position, it offers a market leading price match guarantee for its customers. On the Beach will refund the difference if a lower price is found for the same product on any UK website*.
*Offer applies to exact product match
###