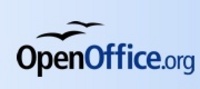 The Network is The Computer
SANTA CLARA, Calif. (PRWEB) October 6, 2008
"It has been a pleasure to contribute QATrack, which gives the OpenOffice.org Community the ability to track the qualification of the many releases being worked on," said Gold Medal winner Per Eriksson. "I look forward to future involvement with this truly innovative, global project."
"In support of Sun's commitment to free and open-source software and the communities that sustain it, we developed the Open Source Community Innovation Awards Program to foster innovation and community, and to recognize the most interesting initiatives within open source communities worldwide," said Louis Suarez-Potts, community development manager for OpenOffice.org at Sun. "The winners the OpenOffice.org Program Committee chose have demonstrated extraordinary creativity and collaboration, and their work has fuelled significant growth in the OpenOffice.org community. Frankly, the work is exciting and we have every hope and expectation that the contestants will continue to participate. And that was what it was all about: building the community by doing interesting work."
The six OpenOffice.org Gold Medal winners and categories include the following:
Technical, Core - Maximilian Odendahl of Odendahl SEPT-Solution for the Notes2 project. Technical, Core - László Németh an Independent developer and professional biologist; active in Hungarian Free Software Movement for the Hunspell project. Technical, Core - Regina Henschel a secondary school teacher and independent developer for the "Improve numerical stability of spreadsheet functions: in Calc project. Technical, Extensions - Dominique Archambault (Team Leader) of Université Pierre et Marie Curie Paris for the odt2book project.
Technical, Extensions - Per Eriksson an independent developer for the QA Track 2.0: An Information Portal for the OpenOffice.org Community project. Special - Daniel Naber (Team Leader) a Java(TM) technology developer from Germany for the Language Tool project. All Silver and Bronze Medal winners, along with honorable mentions. OpenOffice.org would like to congratulate the award winners - the Community looks forward to seeing their projects develop. To hear podcast sessions with Simon Phipps and Medal winners Regina Henschel, Dominique Archambault and Vincent Spiewak visit Sun news.
Sun is celebrating the growth of the open source community. In addition to OpenOffice.org, Sun's open source portfolio of products includes GlassFish(TM), OpenJDK(TM), Open Storage, OpenSolaris(TM) NetBeans(TM), MySQL(TM), PostgreSQL and OpenSPARC(TM). For more on Sun's open source offerings.
About OpenOffice.org
OpenOffice.org is a multi-platform and multilingual office suite and an open-source project that was initiated by Sun Microsystems, Inc. in 2000. Sun continues to be its primary sponsor and contributor. Compatible with all other major office suites and licensed under LGPL, the product is free to download, use and distribute, for any purpose, private or commercial. OpenOffice.org uses the ODF as its native file format as well as fully supporting other common file formats (including Microsoft Office). OpenOffice.org runs on all major platforms, including all versions of Windows (Vista, too), Linux, Solaris, Mac OS X, and is available in over one hundred languages. It is fully supported by professional companies for consumer and enterprise use.
About Sun Microsystems, Inc.
Sun Microsystems develops the technologies that power the global marketplace. Guided by a singular vision -- "The Network is The Computer"(TM) -- Sun drives network participation through shared innovation, community development and open source leadership. Sun can be found in more than 100 countries and on the Web at http://sun.com.
Sun, Sun Microsystems, the Sun logo, Java, OpenOffice.org OpenSolaris, OpenJDK, NetBeans, OpenOffice.org, MySQL, OpenSPARC and "The Network Is The Computer" are trademarks or registered trademarks of Sun Microsystems, Inc. or its subsidiaries in the United States and other countries. All SPARC trademarks are used under license and are trademarks or registered trademarks of SPARC International, Inc. in the United States and other countries. Products bearing SPARC trademarks are based upon an architecture developed by Sun Microsystems, Inc.