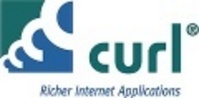 Curl is committed to offering the highest-quality tools for developing RIAs within the enterprise and is proud to bring to market the first new product stemming from our open source projects with the WSDK
CAMBRIDGE, Mass. (PRWEB) March 4, 2008
The WSDK project was established after originally being released in 2004 and undergoing various maintenance releases. In 2007, Curl determined the need to broaden its development platform and empower the Curl developer community by establishing a common repository of open source component libraries. As a result, the company established three projects, including the WSDK; the Curl Data Kit (CDK), which facilitates data-centric application development; and the Curl Development Utilities (CDU), which provides functions supporting application development including unit testing and project development. All three projects are provided under the Apache V2.0 License and hosted by SourceForge.
Curl's RIA Platform Version 6.0 was announced in the fall of 2007 and makes it easier for developers to build enterprise-class RIAs. The updated platform includes significantly expanded user interface styling capabilities, enabling developers to provide a fresh, modernized look and feel, along with an engaging end-user experience for any Curl-based application. Additionally, Version 6.0 enables new types of enterprise mashups that integrate JavaScript and Curl APIs.
"Curl is committed to offering the highest-quality tools for developing RIAs within the enterprise and is proud to bring to market the first new product stemming from our open source projects with the WSDK," said Jnan Dash, chief strategy officer, Curl, Inc. "By incorporating feedback from our current enterprise client base into the product, we are confident that the WSDK library will be a useful addition to the current version of our platform. With this, we have set ourselves apart from many other RIA technologies by supporting both Web services and service oriented architectures."
Curl's RIA platform is available in base and pro versions. The pro version is enhanced with additional security, performance and maintainability features for enterprise-class applications and now includes availability of the open source WSDK.
For up-to-date information on the Curl Open Source strategy or product information, please visit the Curl Developer Center, a forum for valuable educational resources and links to an extended community of Curl developers.
Multimedia: Curltech flickr page, Curltech photobucket page
Technorati Tags: Curl, RIA, Rich Internet Application, Enterprise 2.0, Open Source, Open Source Software
Suggested Links: Digg, Curl, Inc.'s Del.icio.us page, Post to Slashdot
About Curl, Inc.
Curl provides a Rich Internet Application platform for building and deploying Web-based applications that demand complex, highly interactive interfaces previously only possible as client-server applications. Using Curl, developers can implement a new class of complex, business-critical, Web-based applications that cannot easily be developed with Ajax or other smart client technologies. Curl allows corporations with legacy client-server applications to move to Web-based delivery, increasing reach and reducing cost. Founded in 1998, Curl is headquartered in Cambridge, Massachusetts and is a wholly owned subsidiary of Sumisho Computer Systems. Curl has over 300 customers and 40 partners world-wide. For more information visit http://www.curl.com.