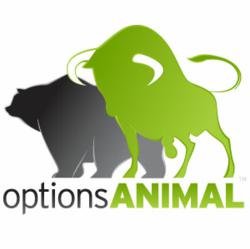 Lehi, UT (PRWEB) June 22, 2011
OptionsANIMAL with Greg Jensen and Jon 'DRJ' Najarian won't just talk about basic and advanced trading strategies at this investing workshop in Denver on June 25th, but will also demonstrate live implementation and application of advanced strategies. Investors will learn how to invest with confidence by learning how to use different trade adjustments to turn around loosing trades. Investors will also learn to be a more consistent trader, and secure retirement by self managing a portfolio using OptionsANIMAL's six-step approach to trading. The system being taught is the same one thousands of other investors actively use to protect investments.
Where: Renaissance Denver Hotel
3801 Quebec Street
Denver, CO 80207
When: June 25th
Time: 9:00 A.M. to 5:00 PM (Doors open at 8:30 A.M.)
Register by phone at 888-225-1155 or by visiting this web page:
http://conference.optionsanimal.com/conference/register/166/prdenv
Greg Jensen was first turned on to option trading in 1996 while attending Utah State University. He decided to dedicate himself full-time to trading rather than find work to pay for his tuition. He quickly began making more money monthly than some of his professors. Impressed, family members and friends began asking him how he was making his money and his mentoring/RIA business was started. Now Greg is the Founder and CEO of OptionsANIMAL options education. He has worked with such organizations and individuals as Forbes Inc, Active Trader Magazine, Reuters, Wiley Publishing, Jon 'DRJ' Najarian (CNBC contributor), optionMONSTER, tradeMONSTER, CBOE and other like publications and companies. Author of the Wiley Trading Series newest addition, "Spread Trading - An Introduction to Trading Options in Nine Simple Steps," focuses on trade adjustments and turning losing positions into winning trades like his live education. Greg has trained thousands of people to be successful in any market condition.
Jon 'DRJ' Najarian is a professional investor, noted media analyst and speaker, and co-founder of optionMONSTER. Following a brief stint as a Chicago Bears linebacker, Jon launched his financial career at the Chicago Board Options Exchange (CBOE) in 1981, trading in the pits for some 25 years. In 1989 he founded Mercury Trading, running the company for 15 years until 2004, when he sold his floor-trading operations to Citadel, one of the world's largest hedge funds. More recently, Jon - often known after his CBOE floor call letters 'DRJ' - has developed and patented trading applications used to identify unusual activity in stock, options, and futures markets. Most notable is the Heat Seeker program, which uncovers extraordinary buying patterns from among the millions of quotes per second that stream from America's stock, options, and futures exchanges. In addition to optionMONSTER.com, Jon's research and analysis is widely cited by leading financial media including the Wall Street Journal, Barron's, Reuters, and Bloomberg. Jon is a CNBC contributor and webcasts on CBOE-TV.
###