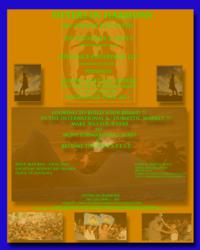 We are empowering women entrepreneurs to build international business bridges-

LeTonya Moore, Esq.
Rodney Bay, St. Lucia (PRWEB) March 21, 2013
CEO LeTonya Moore joins forces with Sisters in Harmony, Inc.'s (SiH, Inc.) and Dr. Kathleen Walls, founder of the Greatest Life Counseling and Consulting Company for the SiH 2013 International Knowledge Tour, May 8-13, 2013. The theme, "Sisters Meeting Sisters" aims to increase international business opportunities between American and St. Lucian Sisters.
The mission of the Knowledge Tour is to help build brands in the international and domestic markets; increase growth opportunities for small businesses; and expand or open a new revenue. Events include a "Power Networking" meet and greet with island stakeholders; "Building Bridges" exploring business development opportunities on the island; "Opulent Journey" tour of the island by land or sea; "We Shine" an examination of American and Caribbean business practices; get up close and personal at the Jazz Festival; "Music Aficionado" Jazz on the Grill; Saint Lucia Jamz; Jazz Showcase; and much, much, more.
Hosting this event during the annual St. Lucia Jazz Festival was no accident. "By creating a network of resources ...we intend to change how women are viewed in society...." Ed Herman, Founder & CEO SiH, Inc. The Jazz Festival presents endless possibilities for cross continental collaborations and business development.
"We are connecting those committed to making a positive difference in their community," said Ed Herman, "This is a perfect opportunity for us and St. Lucians build a strong international client base. This is a wonderful endeavor," LeTonya F. Moore, CEO Opulence Enterprises, LLC
For registration information contact Shelia Mills-Kennedy at 1-800-557-9170
About Sisters in Harmony, Inc: Sisters in Harmony, Inc is an American 501(c)(3) organization based in Pennsylvania whose mission is to improve the images of women and girls through educations. For information on the Knowledge Tour contact Sisters in Harmony at 201-951-5144
About Opulence Enterprises, LLC: Opulence Enterprises, LLC provides business coaching, consulting, and representational services to business and organizations. Opulence was founded in 2007, by Attorney LeTonya F. Moore who presently serves as both CEO and Chief Counsel. For more information about Opulence, visit our website or call 813-384-7606.