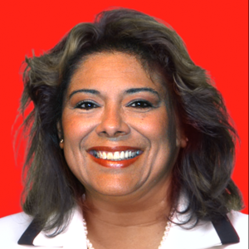 Do NOT allow yourself or family members to become victims of Domestic Violence - know your rights!
Anaheim, CA (PRWEB) April 13, 2013
Orange County Domestic Violence Attorney Orange County Domestic Violence Attorney Bettina Yanez explains what constitutes Domestic Violence and the consequences of having a restraining order issued against a person.
Orange County Family Law Attorney, Bettina Yanez advises that domestic violence allegations are not to be taken lightly. A restraining order issued against a person can impact continued and future employment, immigration status and the ability to serve in the armed forces. The victim is often isolated suffering from emotional and physical trauma.
Domestic abuse is not limited to physical or sexual assault or battery, like kicking, hitting or spitting. Domestic abuse can be threatening a party causing then to be reasonably afraid of harm to their family or their person. It can be actions that are bothersome and harassing, such as following, stalking, disturbing the peace or excessively telephoning, texting and/or destroying or damaging personal property.
Allegations can have civil and criminal consequences. It is critical that the issues be dealt with not only in family court but the accused must understand that the same action can also be charged as a crime in criminal court. Therefore, the accused may need to hire an attorney to represent them in a family law action and in a criminal court action.
Family Law attorneys will usually advise their client to remain silent and not proceed with the domestic violence restraining order matter in family law courts until any pending criminal court action is resolved. Attorneys do not want what is said in the family law action to be used against their client in a criminal action.
The Orange County Family Law Offices of Yanez & Associates, has a staff of attorneys that are well informed, concerned and ready to champion for victim's legal rights.
All victims or any individual wrongfully accused, must take the necessary legal steps to safeguard their legal rights.
Physical abuse is not just hitting. Abuse can be shoving, kicking, pushing, pulling hair, throwing things, scaring or stalking, or keeping one from freely coming and going. It can even include physical abuse of the family pets.
Abuse can take many forms, and abusers often utilize a combination of tactics to control and exert power over the person being abused.
A Temporary Restraining order not only protects the victim but also serves to deter the abuser from committing further acts of abuse. Abusers that violate the temporary restraining orders may be arrested in accordance with the California Law.
Upon a finding by a preponderance of the evidence that domestic violence was committed, the court can issue a permanent restraining order for up to a period of five (5) years.
Permanent Restraining/Protective orders can affect child custody and visitation in California.
A perpetrator of domestic abuse may find that custody and visitation can be limited and that the court may order supervised visitation for the perpetrator of violence. It is for all these reasons that allegations should not be taken lightly.
About: Bettina Yanez & The Family Law Offices of Yanez & Associates
Yanez & Associates is an Orange County Family Law Firm that handles a wide variety of family law cases such as, divorce, contested child custody, child support, child visitation, spousal support/alimony, domestic violence/abuse, paternity, mediation, restraining orders, modification, prenuptial agreements, annulments, legal separations; property division/settlements. The founding attorney Bettina Yanez is a California Certified Family Law Specialist serving the communities of Orange County, Los Angeles County and parts of Riverside County, California.
Additionally, the firm provides legal assistance to individuals in cases involving juvenile defense, juvenile delinquency and expungements. To learn more about the Family Law Offices of Yanez & Associates call (714) 971-8000 or use the family law online contact form.