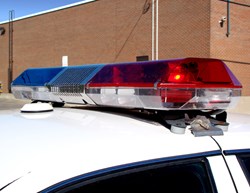 If one life is saved as a result of these checkpoints, then they have served their purpose.
Newport Beach, California (PRWEB) March 19, 2013
According to the OC Register, Saint Patrick's Day DUI checkpoints throughout Orange County, California arrested forty-five people on suspicion of driving under the influence of alcohol. MacGregor & Collins DUI attorneys provide rules governing DUI stops and how you can exercise your rights.
The wide-scale police enforcement involved 38 different agencies. Last year, more than 60 people were arrested in Orange County on suspicion of DUI, but those arrests were made throughout the weekend. This year, 45 arrests were made on Saint Patrick's Day alone.
Arrests were made on freeways and county roads where police officers used roving patrols to target intoxicated drivers.
According to California's Statewide Integrated Traffic Records System (SWITRS), more than 900 people died as a result of alcohol related traffic collisions in 2010, almost 200 less than the previous year. SWITRS reports dating back to 2006 show a steady decrease in overall auto accident deaths related to alcohol.
Randy Collins, DUI Defense Lawyer, has assisted countless Orange County locals that have been accused or charged with DUIs. "Whether or not DUI checkpoints are effective in lowering the number of alcohol-related injuries and deaths is debatable, but there is no question as to the value of increasing police presence when instances of increased DUI can be anticipated. If one life is saved as a result of these checkpoints, then they have served their purpose.
"What can be debated is whether or not the drivers who are arrested for suspicion of alcohol intoxication have grounds to receive a case dismissal. Orange County DUI checkpoints are governed by specific rules that must be followed to help officers ensure a guilty verdict in court. When police fail to adhere to these specific legal requirements, those accused may avoid all potential penalties," said Attorney Collins.
California DUI Checkpoint Requirements Provided by Macgregor & Collins, LLP
If officers conducting a sobriety checkpoint are responsible for any of the following, those arrested on suspicion of driving while intoxicated can mount a defense.

No adequate warning of upcoming DUI checkpoint.
No available route for drivers to drive away from the upcoming checkpoint.
Managing officers were not present.
About MacGregor & Collins Orange County DUI Lawyers
MacGregor & Collins is a DUI defense law firm located in Newport Beach, California. Its attorneys specialize in providing defense services for DUI, DWI, drug crimes, and other alleged criminal offenses. For several decades, MacGregor & Collins attorneys have strived to provide all Orange County locals with top notch legal services at affordable flat rates.
For more information about MacGregor & Collins, LLP, call 949-250-6097 or visit http://www.cmcdefense.com/california_dui_lawyer.php to take advantage of their free consultation.