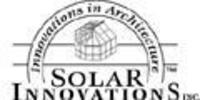 Solar Innovations' greenhouses are able to provide the proper environment for Orchid growing when designed as explained.
Myerstown, PA (PRWEB) February 13, 2008
Solar Innovations, Inc., a custom manufacturer of residential and commercial greenhouses, conservatories, sunrooms, folding and sliding glass doors, walls, windows, and screens, has improved its orchid greenhouses through innovation.
Orchid greenhouses, which have traditionally been difficult to manufacture and successfully operate, have again been improved by Solar Innovations. A delicate plant, Orchids require a consistent environment (55° to 65° F) which is difficult to maintain in greenhouses greenhouses throughout the change of seasons; however, Solar Innovations' thermally broken framing system can improve the greenhouse's operational efficiency.
Orchids are one of the most difficult flowers to care for, and require special attention in several areas: temperature, moisture, lighting, soil, and nutrients. "Solar Innovations' greenhouses are able to provide the proper environment for Orchid growing when designed as explained."
Solar Innovations thermally broken system extends beyond the walls of the structure to the doors, seals, and operable ventilation units. Stainless Steel spacers within the glass panels also improve the greenhouse's greenhouse's environment by providing thermally sound glazing and a more consistent internal environment despite the changes in external temperatures.
Watering systems by Solar Innovations can be incorporated into the structure to provide ease of care for this delicate vegetation. Solar Innovations offers misting and drip systems which provide moisture with the touch of a button and can be easily incorporated into an environmental control system to improve atmospheric consistency within the greenhouse. greenhouse
Solar Innovations many shading options also improve environmental control and can be customized to meet needs specific to each growing environment. Solar offers several shade options that include synthetic fabrics which can be removed from their placement and cleaned, reducing the concern for moisture damage caused by mold and mildew.
Solar Innovations' environmental control systems can be designed to accommodate advanced features like evaporative coolers and foggers, drip systems, sensaphones, remote programming, photo and light sensors, and soil sensors and stabilize the growing environments so that Orchids can flourish. The horticulturalist's time can now be spent tending to plants rather than tinkering with the growing environment. Beyond the cost and time efficiency of the greenhouse greenhouse control system, Mother Nature will also benefit. Control systems reduce the need for chemicals aiding plant growth as the environment is more closely adjusted to create the ideal conditions and reduce energy costs and waste.
Solar Innovations recently completed an Orchid Greenhouse in Georgia, the Dr. Cole Project. This exquisite Orchid greenhouse is an irregular structure as it incorporates a conservatory nose into a partial lean-to section with an attached straight eave, double pitch structure including a gable end. Measuring 27 feet long with a 22 foot projection, this structure includes operable ridge vents, a shading system, and decorative elements to create a focal point in the neighborhood.
Solar Innovations is always pleased to work with its customers to create the perfect environment for any vegetation, especially Orchids. For more information on Solar Innovations' greenhouses greenhouses or their new facility in Pine Grove, Pennsylvania, please contact the marketing department at skylight @ solarinnovations.com or call 800-618-0669.
###