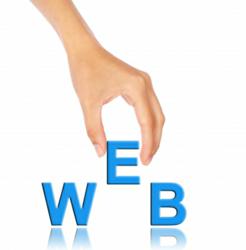 This acceptance of the coupon codes is one way this company is remaining competitive supporting other companies in the industry.
Seattle, Washington (PRWEB) March 01, 2013
The domain name registration industry has more competition in this decade compared with prior decades. The push to register new domains to protect brands and services has helped smaller companies prosper in the registration industry. The SuperCheapDomainNames.com company has now discounted its .org domain names for new and existing customers. This .com alternative is a popular choice for commercial and nonprofit industries online.
The ICANN company has announced new domain registrations that are expected to be in place in 2013. These new extensions will provide more alternatives to business owners, website owners, entrepreneurs and average people to protect brands and services online.
Extensions related to real estate, music and another popular industries have recently been approved. Owners of .com websites can easily protect names for new products and services by registering .org. The new discounts offered online are helping to reduce the price of registration costs.
A new measure announced earlier this year has helped the SuperCheapDomainNames.com ccompany to increase its customer relationships. The acceptance of Go Daddy coupons for 2013 is helping to lower prices for customers as well as provide alternative registration for new customers. These discounts are now applied to domains, hosting, SSL and other services provided. This acceptance of the coupon codes is one way this company is remaining competitive supporting other companies in the industry.
The news release for the acceptance of the new coupon codes can be read online at http://www.prweb.com/releases/go-daddy-coupons-2013/godaddy-coupon/prweb10400020.htm.
These discounts are in addition to recent services that have been upgraded for customers. SEO, marketing and website building services are now provided at the same discount rates to offer website owners, businesses and entrepreneurs easy ways to promote a newly registered domain and website online. New discounts and programs are expected to be rolled out this year in an effort to provide more options for customers.
Customers interested in these services can find more information from the Super Cheap Domain Names website online and immediate customer support is provided. An easy to use administrative section allows customers to access purchased services.
About Super Cheap Domain Names
The Super Cheap Domain Names company is a leading domain name registration resource center online. This company offers immediate registration services for some of the most popular domain name extensions online. In addition to the services for registration, website hosting and essential business services are offered to customers. By lowering pricing for its services, the Super Cheap Domain Names company has been able to forge ahead of other companies in Internet related industries online. A team of customer support specialists provide assistance to all customers using this company for registration and marketing services.