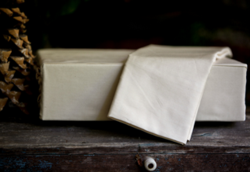 Since 2003, the Company has produced a multitude of online articles, web content, video and other kinds of consumer informational material
Incline Village, Nevada (PRWEB) February 21, 2013
Chuck Harmon, CEO of Charles C Harmon Co LLC, today announced the launch of the Luxury Sheets and Bedding Division at the Memory Foam Mattress Store website. This division will be hosted on the website under the heading Luxury Sheets and Bedding and will eventually feature a full roster of fine sheets, duvets, comforters and mattress protectors for memory foam mattresses.
"The company has long considered the addition of this line but only recently found a line of products that are of the quality to complement the high quality memory foam mattresses that are produced and sold at the Memory Foam Mattress Store website.
The lead off product will be a line of 300 ct. Certified Organic 100% Egyptian Cotton Sheets. We will add other quality bed linens, as time goes on, until we have a complete lineup of products that consumers can count on to be of premium value to them" Harmon said.
To aid consumers in determining which sheets will best serve them, the company will be providing ongoing support and education about what to look for in a set of quality linens just as has been their practice with memory foam mattresses.
Since 2003, the Company has produced a multitude of online articles, web content, video and other kinds of consumer informational material, in an effort to make consumers much wiser when it comes to buying a memory foam mattress. The Luxury Sheets and Bedding Division will continue this practice with videos and more.
"We feel that educating consumers is one of the best moves we've made over the years because people appreciate knowing why they should watch out for the smoke and mirrors or sleight of hand tactics often used by dishonest sales people. We've even heard from some sales people that they used our materials to learn about the products they were selling. That's the ultimate compliment because it means that others are now selling from a more educated position, and so, customers are getting better quality when they buy" he went on.
The Company has posted the first couple of videos onto their website and they have also made them available on their youtube channel.