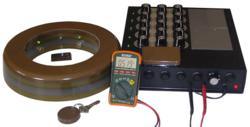 Add a quotWe are at the dawning of a new age in the practice of reiki. With the use of the orgone generator my ability to preform reiki therapy is multiplied several score and my clients are buzzing about the increase in my effectivenessable
Dallas, TX (PRWEB) September 10, 2012
Radionics Box presents a new radionic reiki technique involving the use of an orgonite powered orgone generator. While traditional reiki is done with no electronic support, radionic reiki is powered by a Welz orgone generator. The orgone generator has a core of super orgonite which when powered up generates a massive field of life force energy. This allows the reiki practitioner to direct that energy to the task of performing the reiki action. Through the aid of this psychotronic device the reiki master is super charged with life force and able to perform reiki at a highly performance-enhanced level.
"We are at the dawning of a new age in the practice of orgone reiki. With the use of the orgone generator my ability to preform reiki therapy is multiplied several score and my clients are buzzing about the increase in my effectiveness. I highly recommend the use of orgonite and the orgone generator to any practicioner," says Yves Vorkstrom, Nordic reiki master.
The application of the orgone generator to reiki is simple and straightforward. To begin the practitioner powers up the psychotronic radionics device by plugging in the supplied AC/DC adapter and switching the unit on. The device should be placed on a wooden or plastic table at least 3 feet off the ground. It is not advised to use a metal table or a table with metal legs, nor is it advised to place the device near any large metal objects. There are two different ways the reiki master can utilize the device. The first method is to simply power the unit on and set the frequency to 7.83Hz, also known as the Schumann Resonance Frequency or the frequency of the ionosphere, and have the generator running in the room where the master is working. The second method is to couple the energy to the master by means of a transfer couple device knows as a TC99 transfer couple. The coupler comes in two parts, one is placed on the device and the other is carried by the reiki master to transfer the energy to him or her.
Orgonite is a substance used in the core of orgone generators invented by Karl Hans Welz. For more information about the use of orgone energy with reiki visit radionicsbox.com.