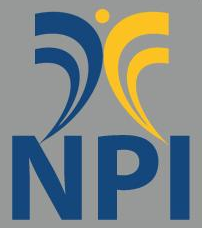 National Pain is offering revolutionary platelet rich plasma which was shown in a recent study to help with knee arthritis.
Orlando, Fl (PRWEB) March 19, 2013
Leading pain management clinics in Orlando, National Pain Institute, are now providing regenerative medicine for knee arthritis. The therapy is platelet rich plasma treatment, also known as PRP, with a recent study in the Clinical Journal of Sports Medicine showing it works well for arthritis of the knee. For more information and scheduling, call (407) 487-2539.
The recent study evaluated the effects of PRP for painful arthritis of the knee by utilizing one knee injection with .6 milliliters of PRP. The platelet rich plasma is obtained by a simple blood draw from the patient, which is then spun through a centrifuge machine to separate the PRP layer from the rest.
The participants in the study were folllowed for one year, and the majority showed decreases in pain scores along with increases in functional abilities. Also, over 70% of the participants had no evidence of cartilage loss during the year on MRI's of their knees.
"These findings are astonishing, and offer great promise for what PRP can potentially do for those dealing with painful knee arthritis. A larger study is needed, but regenerative medicine received a huge seal of approval with this study being published. And it's great that the treatment is available with the pain doctors at National Pain Institute," said Florida Pain Network CEO David Greene.
National Pain Institute has 3 locations offering pain management Orlando trusts, including Winter Park, Lake Mary and a location right in the city. All of the locations provide Board Certified pain management doctors providing comprehensive, individualized treatments. The clinics accept over 100 different insurance plans, including Medicare, Most Major Medical Insurance (e.g. BCBS, Aetna, United), Worker's Compensation and Personal Injury claims.
The clinics offer an excellent combination of treatments including pain medication management and interventional pain treatments. For more information and scheduling with the premier pain clinics in Florida call (407) 487-2539.