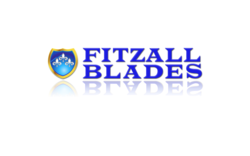 This is a big deal for us because it's all about the customer's satisfaction. This seal is a sign that we must be doing something right.
New York, NY (PRWEB) March 19, 2013
Ebay.com has revolutionized the way that people around the world buy and sell all types of products, creating an international market for everything from quirky collectibles to brand new power tools. Ebay has become synonymous with safe, ethical, efficient online transactions, setting the bar for international online business. They take their sellers and customers very seriously, and award excellence in customer service through various rankings given to those who meet their stringent criteria. This is one of the ways that they ensure the highest levels of customer satisfaction.
One of the rising stars of the Ebay world is Pittsburgh based oscillating tool blade supplier Fitzall Blades. This burgeoning icon of the power tool industry began as a humble one person startup company and is growing into an international powerhouse, swiftly expanding their sales across America, Australia, and other areas of the world. Some business owners are looking at Fitzall Blades as an inspiration, living proof that one person with a good idea can still make a go of it in the world of global business. Now Fitzall Blades has received Ebay's most prestigious award for excellence in customer service, "Top Seller" status. The ""Top Seller" certificate of achievement is awarded only to those sellers who have demonstrated the very highest quality of customer service, and sellers with this designation are permitted to display the "Top Rated Plus" seal to let buyers know that they are dealing with the "cream of the crop." The people of Fitzall Blades look at this achievement as a milestone in their business development.
A spokesperson for Fitzall Blades reported, "This is a big deal for us because it's all about the customer's satisfaction. This seal is a sign that we must be doing something right. We began selling through ebay only about two years ago, and it's great to see that our dedication is paying off. We tried to set things up to ensure happy customers – one day shipping, a 14 day return policy, and the best replacement blades we can offer. It's great to know that our decisions are paying off and that our customers approve of the way we do things."
The oscillating multi tool has become a staple in various industries around the world. This power tool is extremely versatile, acting as various types of saws, scrapers, carving tools, sanders, grinders, and various other tools, depending upon the blades being used at the time. Multi tools of various designs are offered by most major tool manufacturers. Although the tools themselves are known to be very durable, the blades do eventually wear out. Fitzallblades.com offers high quality replacement blades for a fraction of the brand name retail price. This site saves companies and individual craftsmen huge amounts of money each year. Their Ebay sales often feature blades for bits as low as $.99. These low prices have been reported to be highly appreciated by struggling businesses that require large numbers of high quality blades at reasonable prices.
About FitzAllBlades.com
FitzAllBlades.com offers high quality, affordable oscillating tool blades to businesses and private individuals all over the globe. They were recently granted "Top Seller" status from ebay.com as a reward for their outstanding customer service. For more information, please contact FitzAllblades.com.